There is no better place to find value and high yields in the market right now than these 3 MLPs. Don't miss out on this fire sale because once investors realize that the price of oil has no effect on these companies, you won't see a deal like this again for a long time. 
November was a rough month for master limited partnerships – MLPs – as a group. While corporate stocks, represented by the S&P 500, recovered from the October correction, the Alerian MLP index – AMZ – lost ground for the month, with a big sell off to match the fall in crude oil on Black Friday. For the month of November, the S&P 500 gained 3.7% and over the same period the AMZ shed 8.8% of its value.
The majority of MLPs operate in the energy sector, but the majority of them have revenue streams that are not directly dependent on the price of crude oil. Most MLPs function in the midstream portion of the energy sector. These companies own energy pipelines, storage facilities, loading and unloading facilities, and natural gas processing plants. These are fee driven services and the MLPs earn basically the same revenues at $65 oil as they do when crude is at $100 a barrel.
Another factor is that many MLPs operate some, a lot, or all of their services and assets in the natural gas side of the energy sector. While the price of crude has been falling off a cliff, natural gas has been pretty stable and a cold winter – seems like we are well on the way to one of those – will boost the price of natural gas.
Yet the stock market sold off the MLP sector almost universally, with no regard to what type of business or sources of revenues generate income for a particular MLP. As a result, some individual MLPs have been driven down to prices that make them very compelling values on a combination of current yield and distribution growth potential.
To find some great MLP buys for my Dividend Hunter and 30 Day Dividends newsletters, I ranked all 120 or so companies in the MLP universe by their one-month returns at the end of November. I ignored the ones that have revenues tied to the price of oil and selected three – plus one speculative bonus – that are now at once in a decade – OK, half-decade – low valuations. From here, investors will earn a very attractive and growing yield that will be hard to match from any other investments you may find.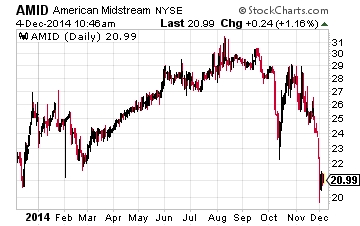 The unit price of American Midstream Partners LP (NYSE: AMID) declined by 20% in November. AMID  engages in the business of gathering, treating, processing and transporting natural gas through its ownership and operation of 10 gathering systems. The company owns four natural gas processing facilities, two interstate pipelines and four intrastate pipelines. Since its IPO in July 2011, the AMID distribution has been growing at a 6% to 7% annual rate. Historically, this MLP carried a yield in the 6.0% to 6.5% range. The unit price drop combined with a 2% distribution increase in November has pushed the AMID yield up to 8.85%.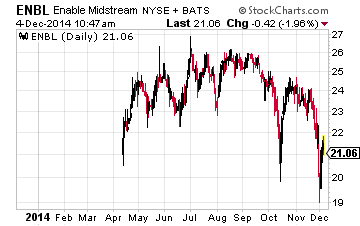 Enable Midstream Partners LP (NYSE: ENBL) instantly became one of the largest midstream MLPs with its April 2014 IPO. The company provides the full range of midstream crude oil and natural gas services, from wellhead gathering through processing to interstate pipelines. Management expects Enable Midstream to be competitive with other large cap MLPs and grow its distributions by 10% or more each year. For the first 6 months after the IPO, ENBL carried a peer competitive 4.5% yield. The November 16.7% price decline has pushed the yield up to 5.7%. This is a very attractive yield for an MLP of this quality.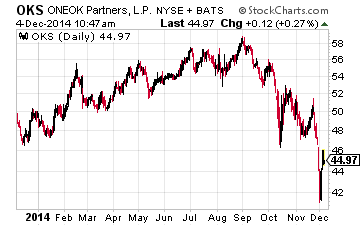 Oneok Partners LP (NYSE: OKS) is an established large-cap MLP with an 8-year track record of distribution growth. The company provides natural gas gathering, processing, transportation and storage services. Oneok has built a business that generates fees at all levels as natural gas moves from the well to the end user power generator, gas utility, or large industrial natural gas consumers. Currently Oneok is growing its distribution by a steady 2% every quarter. Before the recent drop, including 13.7% in November, in the OKS unit price, this MLP carried a 5.4% yield. At the current unit price investors get a 7% yield and 8% annual distribution growth. Oneok was recently added to The Dividend Hunter which also contains several other high-yield, high quality MLPs for investors looking for consistent dividend payments.
Bonus Speculative High Yield Selection:
The decline in the price of crude oil plus the suspension of dividend payments by its sponsor has resulted in a 50% decline in the Seadrill Partners LLC (NYSE: SDLP) since the end of August, including a 32.7% fall in November. Although it has stopped its dividend for now, management of parent Seadrill Ltd (NYSE: SDRL) has stated that the SDLP distribution is secure through at least 2015. Investors get a 12% yield and the hope that crude oil recovers by the end of 2016 or early in 2016.
MLPs are an integral part of the income strategy with my newsletter, The Dividend Hunter. And there are currently several of each in my Monthly Paycheck Dividend Calendar.
The Monthly Dividend Paycheck Calendar is set up to make sure you're getting 3, 4, even 5 dividend paychecks per month from stable, reliable stocks with high yields. (Note: February has a whopping 7 payments!) And it makes your income stream will be more stable and predictable as you're getting payments every month, not just once a quarter like some investors.
The Calendar tells you when you need to own the stock, when to expect your next payout, and how much you could make from stable, low risk stocks paying upwards of 8%, 10%, even 11%. I've done all the research and hard work, you just have to pick the stocks and how much you want to get paid.
The next critical date comes on Wednesday, February 4th, so you'll want to take action today to make sure you don't miss out. Click here to find out more about this unique, easy way of collecting monthly dividends.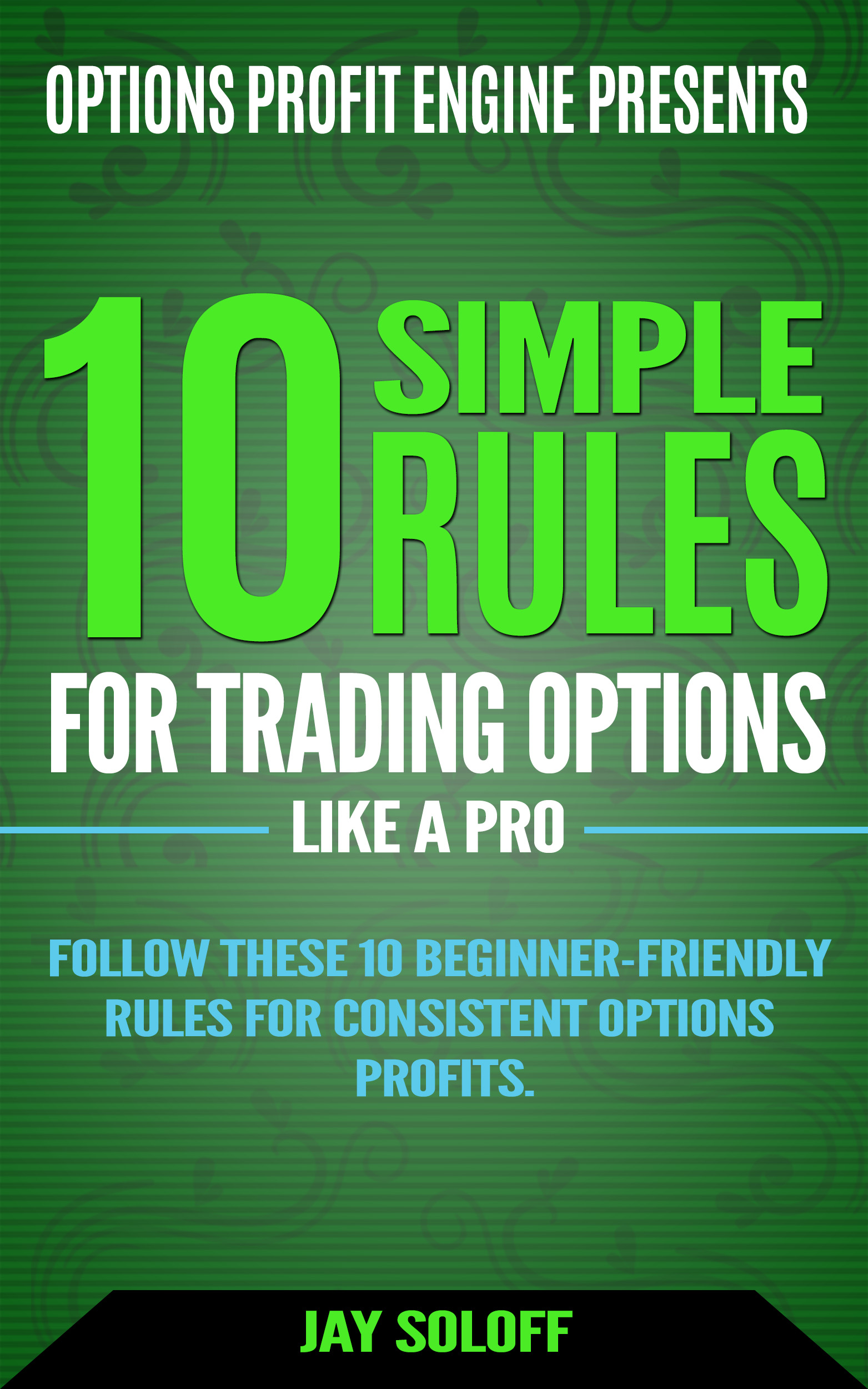 [FREE DOWNLOAD] 10 Simple Rules for Trading Options Like a Pro
Follow these 10 simple rules from 20-year professional options trading veteran, Jay Soloff and start earning a reliable extra income from options.
NO prior experience needed to master these 10 simple options trading rules. 
Enter your email below and receive access to this FREE guide...