Finding cheap stocks isn't easy with the market trading near all-time highs. Now is the time to take a contrarian approach for finding the top stocks for 2016.
2015 was a great year for growth stocks. The FANG group really killed it this year.
Facebook (NASDAQ: FB) is up 34% this year, Amazon (NASDAQ: AMZN) up 114%, Netflix (NASDAQ: NFLX) up 142% and Google (NASDAQ: GOOGL) is up 45%.
However, it might not be as easy as just buying the momentum and tech stocks next year. 2016 could be the year for the value investor. This comes as stronger economic growth and a rising rate environment are both positives for value stocks. Still, investing in stocks that underperformed in 2015 is not enough.
You really have to start looking where other investors are not. Part of this includes looking at neglected and contrarian stocks. This can include stocks where the average analyst rating has shifted from buy to sell in a short period or on stocks that have little Wall Street coverage.
With that in mind, here's the three most under-the-radar stocks heading into 2016:
Underrated Stock For 2016 No. 1: CF Industries Holdings (NYSE: CF)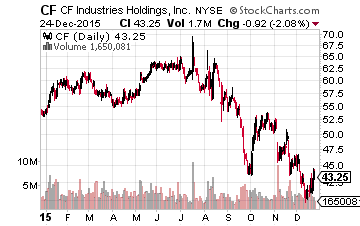 CF Industries operates in the less-sexy agriculture market. Agriculture prices in 2015 made CF a volatile stock to own. However, it may have been unjustifiably sold off with the entire industry.
Shares are off 37% from their all-time high set earlier this year. With that, shares are now trading at just 7.3 times forward enterprise value-to-earnings before interest taxes depreciation and amortization (EV/EBITDA).
As well, the stock is trading at 11.4 times forward earnings. That puts it as one of the cheapest agricultural and chemicals companies around; it is now trading at a discount to the likes of Agrium (NYSE: AGU), Potash (NYSE: POT) and Mosaic (NYSE: MOS).
But, the discounted valuation for CF does not reflect the limited amount of competition that they face. There are only a small number of nitrogen fertilizer importers in the U.S. Of note, CF is also the largest nitrogen fertilizer producer in North America.
The big tailwinds for CF in 2016 include the continued low price of natural gas — which is a key input cost for CF (about 45% of its cost of sales in the nitrogen segment). Then there's its purchase of OCI, which will make it the world's largest publicly traded nitrogen company and something that's likely getting grossly overlooked by the market.
Underrated Stock For 2016 No. 2: SeaWorld Entertainment (NYSE: SEAS)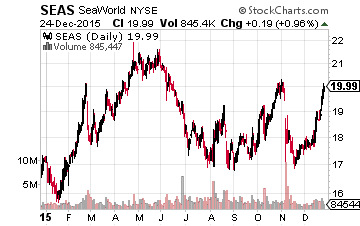 SeaWorld has been a tough stock to own given the media headwinds related to the documentary Blackfish. However, everything is a buy at a certain price. The company continues to mitigate the impact and blowback from media about keeping Orcas captive.
Part of that includes scaling back its reliance on Orca shows and focusing more on rollercoasters to attract customers. Plus, roller coasters are higher margin attractions relative to animal shows. As well, it has some long-term opportunities that the market should start to wake up to in 2016. This includes the development of various hotels and waterfront properties.
SeaWorld shares have fallen 40% since the 2013 IPO. It was a volatile 2015 for SeaWorld, with the stock trading near all-time low of 9 times forward EV/EBITDA. This puts SeaWorld at a hefty discount to top peer Six Flags (NYSE: SIX), which trades at 13 times forward EV/EBITDA. Let's not forget that SeaWorld is also paying a 4.2% dividend yield.
Underrated Stock For 2016 No. 3: Las Vegas Sands (NYSE: LVS)
Shares of Las Vegas Sands have fallen 50% since early 2014. This comes as the slowdown in Macau has hit all the casino operators especially hard. But trading at 10.5 times forward EV/EBITDA and 17 times forward earnings, this is near the cheapest we've seen Las Vegas Sands in half a decade.
Let's not forget the near 6% dividend yield that Las Vegas Sands is paying. That tops any yield you'll get from other major casino operators, like Wynn (NASDAQ: WYNN) and MGM (NYSE: MGM). Las Vegas Sands is also the cheaper of the options; plus, it is one of the only players in the industry that still generates double digit profit margins and a 20% plus return on invested capital.
But in terms of capitalizing on the turnaround in the Chinese gaming market, Las Vegas is still well positioned — owning some 60% of the market share (measured by EBITDA). New casinos coming to market in 2016 should help rekindle interest in Macau. As well, it has a stranglehold on the young and fast-growing gaming market in Singapore — where it owns 30% of the market share there (measured by EBITDA).
In the end, the easiest way to find undervalued stocks is to look at stocks that have been left for dead or are grossly underrated. The three stocks above fit this very mold — being written off by Wall Street for one reason or another. 2016 should prove to be their comeback year.
Bret Jensen thinks differently from most investors, and he is asking you too as well. In his 3 newest reports, he reveals his top 5 biotech stocks to buy now and reveals compelling research why these stocks are imminent buyout candidates and are about to hand their shareholders massive paydays. There's still time left to invest and Bret is giving away the tickers for free. Just click the link below.
Click here for the names of his top 5 picks in the small cap biotech sector.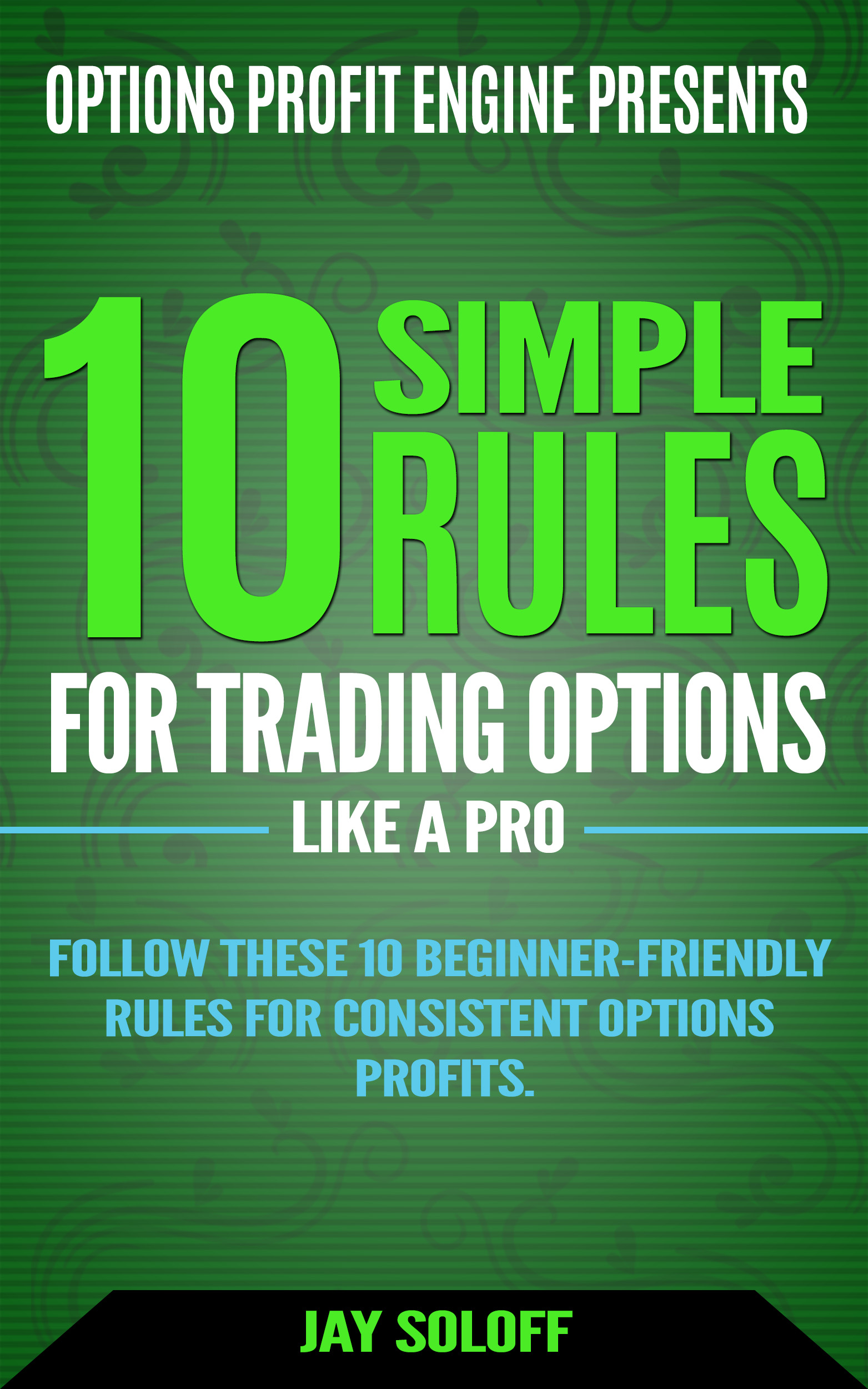 [FREE DOWNLOAD] 10 Simple Rules for Trading Options Like a Pro
Follow these 10 simple rules from 20-year professional options trading veteran, Jay Soloff and start earning a reliable extra income from options.
NO prior experience needed to master these 10 simple options trading rules. 
Enter your email below and receive access to this FREE guide...