Start being paid 6% a year while you wait for the market to recognize that these three dividend stocks should trade for substantially higher prices. Not only would you see a lot of green in your brokerage account, but you will lock in the higher rates (6.25%, 6.75%, and 5.8%) on your investments forever.
A lot of investors were burned when energy prices crashed. I count myself among that group, at least with some of my energy holdings. However, when an entire sector of the economy (especially a sector that is necessary for the economy to continue to function) crashes, there will be an eventual recovery. Investors who start moving back into the income-focused energy infrastructure stocks should be very happy with those decisions by the end of 2017.
The 2014 through early 2016 steep decline in energy commodity prices was unforeseen by almost every expert. The price crash put the financial stability and future growth plans of many, many energy companies at risk. Even the energy infrastructure companies, which have stable, fee-based revenue that is independent of the commodity price to support their dividends, were not immune to the energy sector bear market.
The overall decline in prices and slowdown in energy production pushed quite a few energy infrastructure companies close to the financial edge. Over the course of 2016, many of these companies reset their finances to continue to operate in the new energy environment. Some of the steps taken included reducing distributions paid to investors, canceling growth projects, and selling assets to pay down debt.
Up until last year, the great majority of pure play energy infrastructure companies were organized as master limited partnerships or MLPs. An MLP provides some tax advantages for investors but also will complicate the task of filing individual income taxes. Most MLPs send out the partnership Schedule K-1's to investors to use in tax filing.
SEE ALSO: The One Stock You Want to Own to Cash in on Trump's $1 Trillion Infrastructure Boom
As a K-1 receiving investor, you would file taxes as a partner in the business. It's more work at tax time. Also, because of possible additional tax costs, it is my blanket policy to recommend that investors not own K-1 reporting stocks in any type of qualified retirement account such as an IRA or Roth IRA.
As a result, in the past, investors had a pretty limited choice of energy infrastructure stocks that sent out a form 1099 at tax time. One benefit of last year's restructuring by businesses in this sector was that several high-quality companies changed how their controlled MLPs operate, and now investors can invest in some additional 1099 reporting stocks.
The investing public has mostly not yet discovered that you can now buy high-quality energy infrastructure stocks that are 1099 reporting companies. At current price levels, you earn an attractive dividend yield and there is great potential for growing dividends and share price appreciation as we move into the next phase of energy development in the U.S.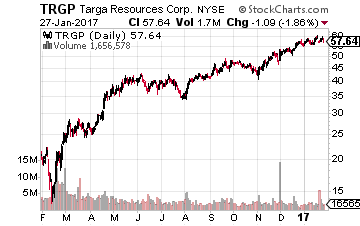 In late 2015, Targa Resources Corp (NYSE: TRGP) rolled up the MLP that owned its energy assets into the parent corporation. The move simplified the business structure and significantly reduced expenses. Targa Resources operates two primary businesses. It's gathering and processing division collects natural gas, natural gas liquids (NGLs), and processes them for sale to the end users.
This part of the business is seeing an increase in profits as energy prices rise. The logistics and marketing division owns storage and ship terminal assets along the Gulf coast. This division earns steady revenue on long-term fee for service contracts. TRGP did not reduce its dividend payment right through the energy bear market and currently yields 6.25%.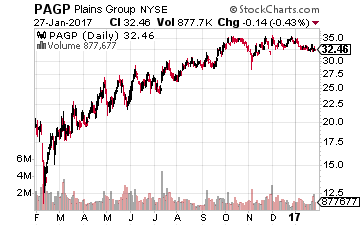 Previously, Plains GP Holdings LP (NYSE: PAGP) owned general partner incentive distribution rights from Plains All American Pipeline, LP (NYSE: PAA). The IDRs were cash payments to the general partner that grew at a leveraged rate as PAA increased its distribution to investors. The problem was that IDRs were a big expense on PAA and stopped growing when PAA stopped increasing its distribution.
In Fall 2016, the companies agreed to eliminate the IDRs and other GP payments. In exchange, PAGP received enough PAA units so that each PAGP share is backed by a PAA limited partner unit. Now both stocks pay the same dividend rate. PAA is a K-1 reporting company and PAGP reports tax info on a Form 1099. Plains All American Pipeline is the largest independent owner of crude oil pipelines and storage terminals. PAGP currently yields 6.75%.
EnLink Midstream LLC (NYSE: ENLC) owns the general partner and IDR interests of EnLink
Midstream Partners LP (NYSE: ENLK). Both companies are controlled by $25 billion market cap, Devon Energy Corp. (NYSE: DVN). The EnLink duo provides midstream energy gathering and processing services to Devon and other energy companies operating in the same regions as Devon. The ENLC dividend has never been reduced but has not increased since June 2014. As the energy sector picks up, ENLC should have the strongest dividend growth of the three stocks listed here. The current yield is 5.8%.
I've been successfully educating investors through my The Dividend Hunter newsletter for over two years now that they don't have to fear investing in high-yield stocks. With the right kind of research and enough time, you can absolutely invest safely into stocks that yield up to 14% (We even have a stock in the portfolio that yields 18%)!
In my Dividend Hunter newsletter, I recommend the market's strongest, most stable high-yield dividend payers, and there are 20 high-yield stocks currently available through my Monthly Dividend Paycheck Calendar, a system for generating a recurring monthly income stream from the market's most stable high-yield stocks.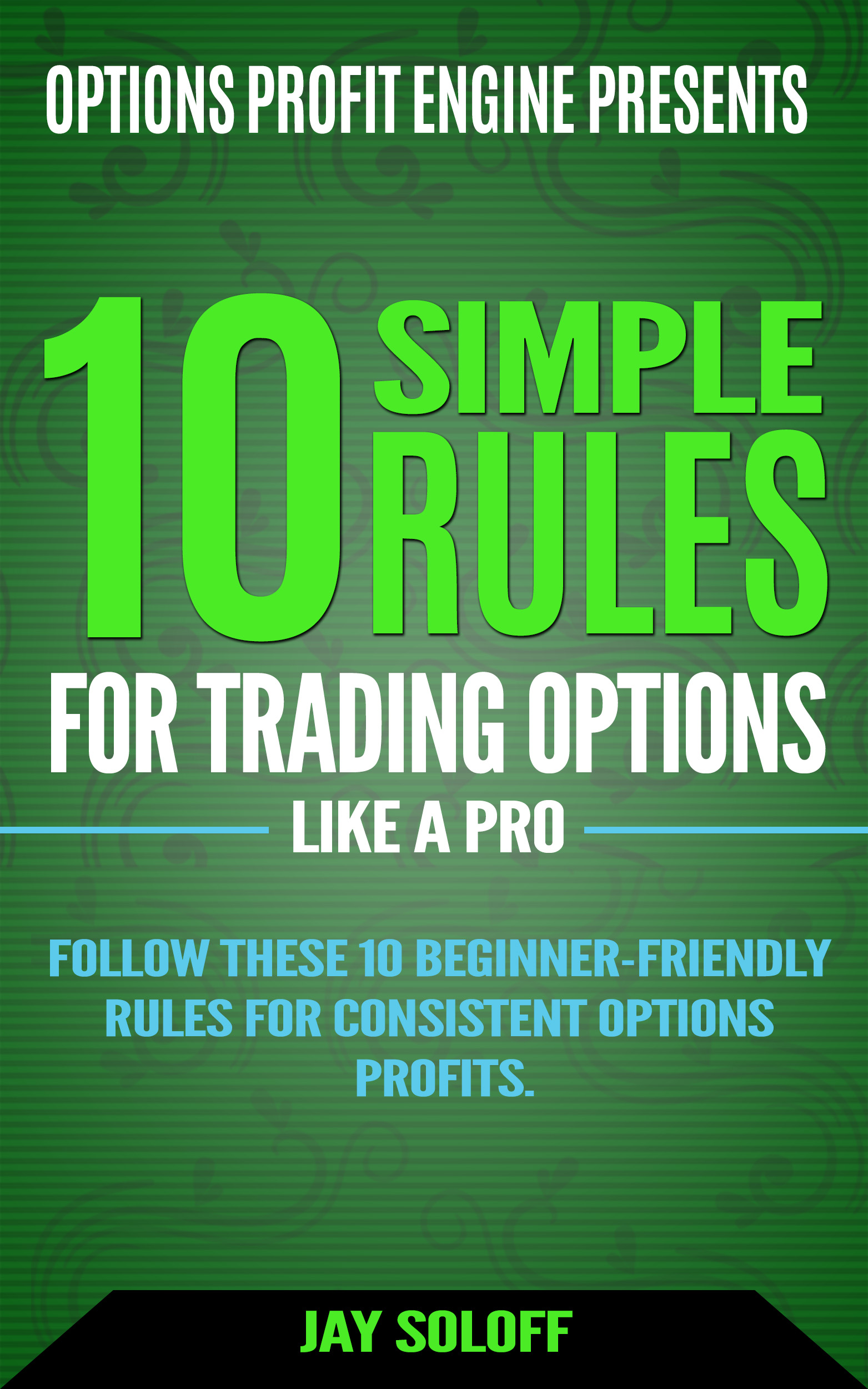 [FREE DOWNLOAD] 10 Simple Rules for Trading Options Like a Pro
Follow these 10 simple rules from 20-year professional options trading veteran, Jay Soloff and start earning a reliable extra income from options.
NO prior experience needed to master these 10 simple options trading rules. 
Enter your email below and receive access to this FREE guide...