Dividend stocks are hot, and that means many dividend stocks now trade at high valuations and carry a higher risk of correcting. If you like to own dividend stocks, now is the time to focus on the quality of the dividends and seek out those stocks that might not be as well-known in the market.
Dividends are getting a bit overcrowded.
Investors have been flocking to dividend-paying stocks over the last few years as they battle the ultra-low interest rate environment created by the U.S. Federal Reserve and the central banks of nearly all advanced economies.
All this has been pushing dividend stock prices higher, even stretching the valuations on a couple of the best-known dividend payers.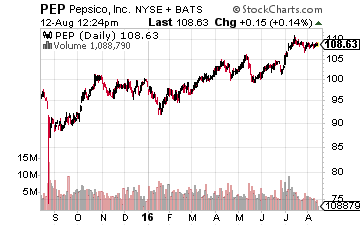 For example, PepsiCo (NYSE: PEP), which has increased its dividend for over 40 years – and now pays a dividend that is six times higher than it was at the beginning of this century – is now trading at its most expensive valuation in a decade. Yet, earnings have fallen over 10% inthe last five years.
The rush to dividends has pushed more than just Pepsi higher. The SPDR S&P Dividend ETF (NYSE: SDY), which focuses on Dividend Aristocrats, is up nearly 11% for the last year, while the S&P 500 is up just 4%.
That means there's a lot of money tied up in dividend stocks, and what happens when investors start heading for the exits? Outflows from dividend stocks and dividend-focused funds will lead to a selloff. One near-term catalyst for that is any change in tune from the Federal Reserve on interest rates.
The key is that it's more about quality than quantity these days. Investors should be looking toward consistent and sound dividend payers, rather than just high-yielding dividends. The lower dividend yields (less than 2%) are great places to start when it comes to overlooked and less-crowded dividend stocks.
With that in mind, here are the top three dividend stocks that are safe from the dividend rush:
Stock #1 For The Dividend Rush: Walgreen Boots Alliance (Nasdaq: WBA)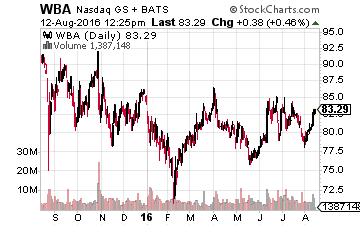 Walgreen Boots Alliance pays a 1.8% dividend yield and owns an impressive record of 40 years of dividend increases. Now, Walgreen has seen its shares fall 12% over the last year even though it's building up quite the portfolio.
Walgreen is the massive drugstore chain that recently expanded into the U.K., further expanding its broad reach. And, it's looking at even more expansion with the buyout of Rite Aid (NYSE: RAD), which could further boost its presence in higher-margin beauty products.
On the other side, it plans to use cost cutting to help juice earnings. It's looking to cut costs by over a billion dollars by the end of fiscal 2016, planning to use the Rite Aid acquisition to also save another $1 billion over the next couple years.
Stock #2 For The Dividend Rush: Medtronic (NYSE: MDT)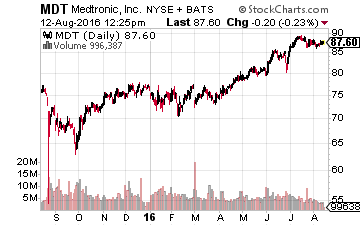 Medtronic is an underrated large-cap healthcare stock. It's a $120 billion market cap medical device company that generates a sizable amount of free cash flow. But it's also a serious shareholder return story, where it expects to return over half the cash flow it makes in the next half decade to shareholders via dividends and buybacks.
The beauty of medical devices is that they are needed regardless of economic growth. It's paying a near 2% dividend yield and uses less than 40% of its earnings for those dividends. Lest we forget that Medtronic has a nearly as impressive dividend streak of 38 consecutive years of growth.
The company is expanding to other fast-growing areas, such as diabetes. And it has a plan to launch a slew of new products in the next five years to drive growth, including tapping into emerging markets. Also, Medtronic can save money with its merger and re-domiciling in Ireland.
Stock #3 For The Dividend Rush: TJX Companies (NYSE: TJX)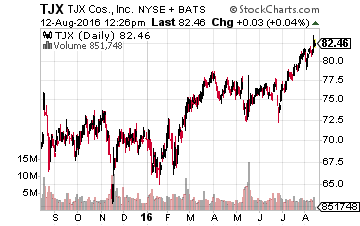 TJX, which operates the TJ Maxx and Marshalls stores, has managed to be a bright spot in the retail beat-down. TJX is paying a 1.3% dividend yield and is often overlooked, as it's upped its dividend for 19 straight years.
As well, TJX has a solid balance sheet and very strong 40% returns on invested capital. All this while TJX doesn't have a strong e-commerce presence, and still attracting the younger shoppers. Just go into one of their stores some time and you'll see what I mean.
It also keeps its inventory fresh and holds less than a fifth of its inventory from previous seasons. Then there's its HomeGoods brand, which still has a lot of growth potential. It also offers a treasure hunt experience but focuses on higher margin homewares. TJX believes it can double its store count of HomeGoods over the interim.
Last year TJX added 219 stores across all of its brands and plans to add 150 more this year. This is against the backdrop of Walmart (NYSE: WMT) closing 269 stores, Sears (Nasdaq: SHLD) announcing it will close 10 Sears and 68 Kmart stores, and Macy's (NYSE: M) just announcing the closure of 100 of its locations.
TJX has been a stellar performer for years, proving a resilience regardless of the economic backdrop. The beauty of the TJX business model is off-price and treasure hunt. It's a unique model that not many companies are good at. But shoppers love a bargain and that's what TJX does.
In the end, dividends are still a great place for investors to stash away cash. However, it is time to focus on the top quality ones. Any uncertainty could "scare" investors away from the higher yield dividends. The best way to stay safe is with the underrated dividend payers with a consistent history of rewarding shareholders.
Our resident dividend and income expert Tim Plaehn has put together a short report showing how to earn consistent dividend income and give yourself an automatic raise every year. The system is called "Accelerating Dividends" and Tim breaks it down in layman's terms to bring you up to speed so you can get started right away. Click here for more.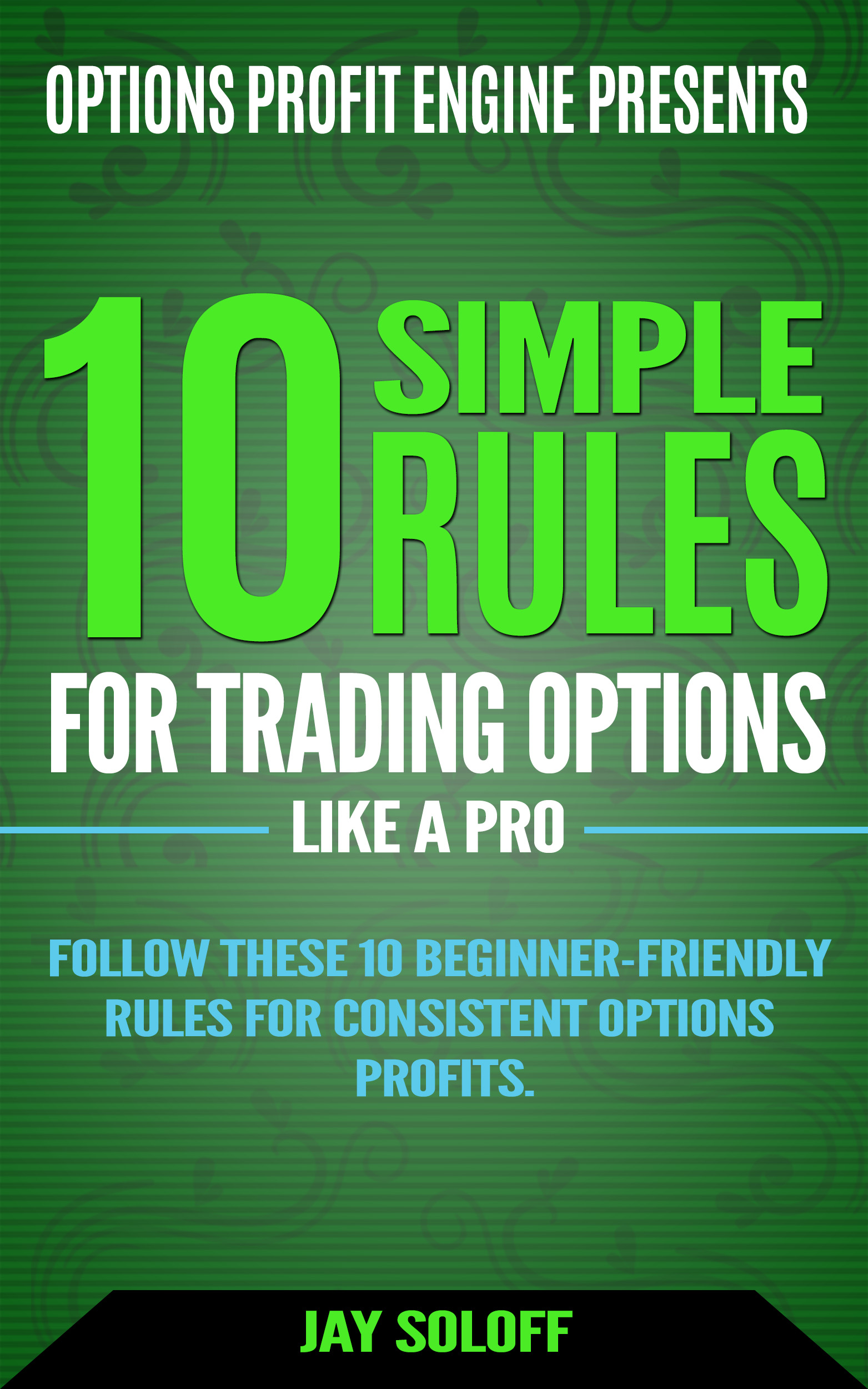 [FREE DOWNLOAD] 10 Simple Rules for Trading Options Like a Pro
Follow these 10 simple rules from 20-year professional options trading veteran, Jay Soloff and start earning a reliable extra income from options.
NO prior experience needed to master these 10 simple options trading rules. 
Enter your email below and receive access to this FREE guide...