Be paid 2.5% a quarter, over four times what the S&P 500 would pay you, to own these two stocks that have plenty of cash flow to support their payments. Also, the share prices could be significantly undervalued, giving you the opportunity for upside and growth while you get paid to wait.
While the strategy makes sense, it's hard to actually be a Contrarian investor in the stock market. It goes against our nature to buy shares of stocks that most of the market hates. Yet, if the market is wrong, or a downtrodden company can turn its fortunes around, investor fortunes can be made by investing in those underrated stocks.
With dividend paying real estate investment trusts –REITs– the current yield is a big indicator of how the investing community views the prospects of a particular company. A low yield tells us that a REIT is popular with investors, and may be fully valued or even over bought. A high yield, especially compared to historical averages or a peer group average, indicates the investing public has lost faith in the company.
We all know the warning that a high yield could be the indicator of a possible dividend cut or suspension. However, if the market is wrong, buying a stock with a high yield locks in that cash flow. You also can rack up nice capital gains as the share price recovers.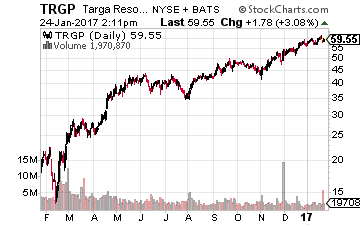 Targa Resources Corp (NYSE: TRGP) is not a REIT, but this stock shows how well you can do if the market is wrong. Targa Resources is an energy midstream company. It owns pipelines, natural gas processing facilities and energy product export terminals. Through the 2015 to 2016 energy sector bear market, Targa continued to remind investors that the dividend rate was safe and well covered by forecast cash flow. Those assurances did not stop the market from driving down the TRGP share price down and the yield up to over 16%. Now looking back, we can see that Targa was able to maintain its dividend. The market started to buy the stock again, and the share price is now up 250% from the early 2016 lows.
Shopping mall owning REITs are the current out of favor sector in the commercial real estate space. The perception is that with more and more retail sales coming out of online shopping, the shopping center is a rapidly dying business model. There has been a large amount of negative news from the department store companies, which are often the anchor of large enclosed shopping malls. As a result, some of the lower tier mall REITs are being priced in the market as if they will be forced to slash dividends, or even close down shopping centers.
SEE ALSO: Cashing In on Trump's $1 Trillion Infrastructure Spending Spree
While sales growth has been tough for the department stores, overall retail sales continue to grow. E-commerce continues to grow rapidly, but remains less than 10% of total retail sales. More importantly, e-commerce is taking just half of the total amount of retail sales growth. Mall owners face challenges, but they also have opportunities. Investors who just read the headlines might be shocked to learn that occupancy exceeds 95% across the mall and shopping center industry. Store closings this year are expected to be at the lowest levels since before the recession.
To make a Contrarian bet, you may want to dig into the mall REITs with high current, double-digit yields. This way you get paid a nice wage –the big dividends– while you wait for the market to decide that these companies will be able to continue to pay those dividends. You don't even need a growing dividend from these stocks if the market is wrong about their prospects. These are not the types of stocks I recommend to my Dividend Hunter subscribers, and there is definitely a level of risk that business conditions could get worse. So, do your own research and decide if these two mall REITs offer attractive high yield and share price gain opportunities.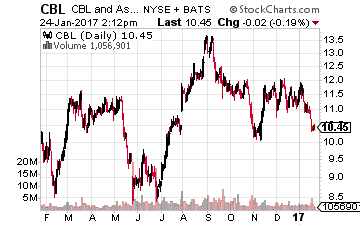 The CBL & Associates Properties, Inc. (NYSE: CBL) share value has been hurt by the closing of several Macy's stores located in its malls. However, in recent financial reports, CBL's same store net operating income is growing by about 2.5% per year and the FFO per share is 220% of the current dividend rate. The company has already announced redevelopment plans for the closing Macy's. CBL currently yields 10.1%.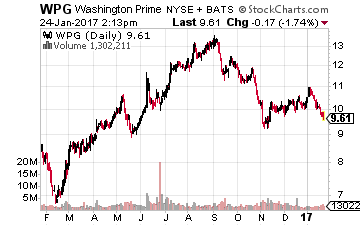 Washington Prime Group Inc. (NYSE: WPG) is the result of a spin-off by SPG of strip mall assets in 2014, and then a merger with Glimcher Realty Trust in 2015. In 2016, management developed and started to implement plans to restructure the business towards growth and sustainability. This company is definitely an ongoing turn around prospect. On the positive side, FFO per share continues to grow, and the dividend is covered 1.5 times. WPG currently yields 10.25%.
I've been educating dividend investors for over two years now that they don't have to live off income from low-yield stocks. With the right kind of research and enough time, you can absolutely invest safely into stocks that yield up to 14% (We even have a stock in the portfolio that yields 18%)!
In my Dividend Hunter newsletter, I recommend the market's strongest, most stable high-yield dividend payers, and there are 20 high-yield stocks currently available through my Monthly Dividend Paycheck Calendar, a system for generating a recurring monthly income stream from the market's most stable high-yield stocks.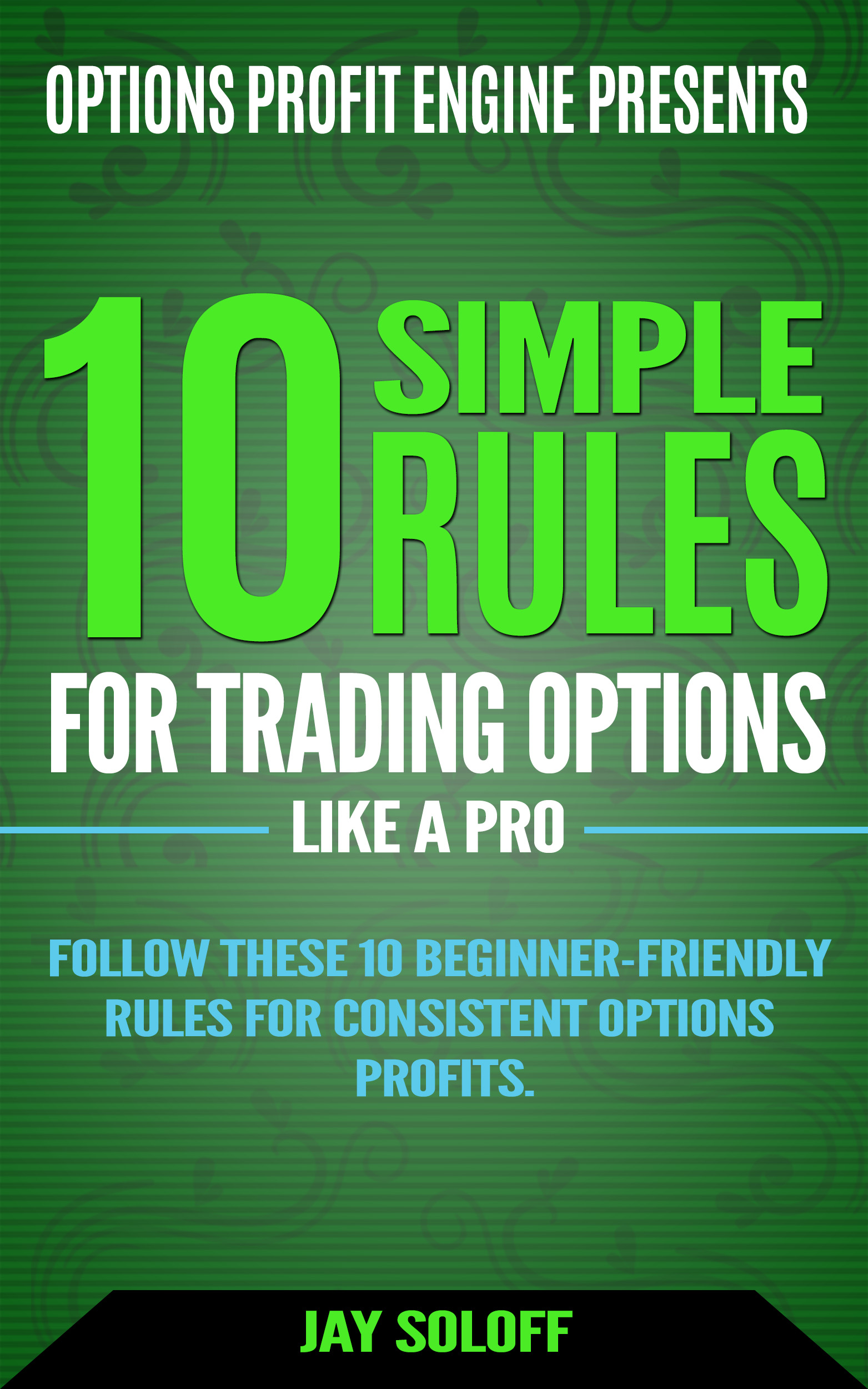 [FREE DOWNLOAD] 10 Simple Rules for Trading Options Like a Pro
Follow these 10 simple rules from 20-year professional options trading veteran, Jay Soloff and start earning a reliable extra income from options.
NO prior experience needed to master these 10 simple options trading rules. 
Enter your email below and receive access to this FREE guide...