The media wars have heated up, all thanks to a British company called Sky PLC (OTC: SKYAY). The company has three American suitors – Comcast (Nasdaq: CMCSA), Walt Disney Company (NYSE: DIS) and Twenty-First Century Fox (Nasdaq: FOX) – all vying to tie the knot with Sky.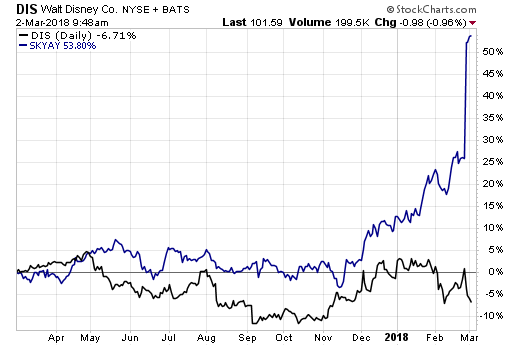 It seemed straightforward enough… as Disney's $66 billion offer for some of Fox's assets that would include 39% of Sky, allowing Disney to expand its international presence. Separately, Fox is trying to buy the 61% of Sky that it does not own with an offer worth in excess of $16 billion. So eventually, it was thought, Disney would own all of Sky.
But then Comcast jumped in with a $31 billion all-cash bid for the entirety of Sky. Comcast is desperately looking for growth outside of the moribund U.S. cable business where cord-cutting by consumers makes Comcast particularly needy.
The faster-growing European market offers it an opportunity to strengthen a major weakness (little overseas exposure). Comcast currently has about 29 million U.S. customers, while Sky has about 23 million subscribers. If Comcast is successful, its international revenues will climb to 25% of total revenues from just 9% currently.
I do think this is a good attempt by Comcast to improve its fortunes. So I've been amused by some of the comments from U.S. analysts on the proposed offer for Sky by Comcast. As I've found all too often, there is a lack of understanding about businesses overseas by analysts in the U.S. Some U.S. analysts have given the deal a thumbs-down, saying why would Comcast want to buy a satellite TV company?
Sky is a whole lot more… as Comcast CEO Brain Roberts said, "There's nothing as great in the United States." Here's why…
A Look at Sky
First, Sky is much more than a U.K. satellite TV company. It is pan-European, having expanded into Germany, Italy, Switzerland, Spain, Austria and Ireland. But more importantly, Sky is both a telecoms operator (selling TV, internet and phone services), and a media company with its own original news, sports and entertainment programming.
The company is not sitting by idly as rivals such as Netflix (Nasdaq: NFLX) and Amazon.com (Nasdaq:  AMZN) enter their turf. Sky recently launched a low-cost plug-in stick that will provide access to its films, television shows, and live sports including English Premier League soccer matches on any TV set.
Sky is also launching a download service called Now TV – after customers with children clamored for such a feature – to watch programming any time you're away from home and have no internet or Wi-Fi connection.
These innovations let a customer avoid the expense of a high-end Sky set-top box and pay £14.99 ($20.61) for the smart stick and remote, choosing to buy Now TV day- or week-passes to watch box sets, films and Premier League sport without being stuck in a monthly contract. Sky has positioned Now TV as a lower-cost streaming competitor to Netflix and Amazon since it costs less than £10 ($13.75) a month. Later this year, Sky is also planning to unveil a broadband TV service that will allow customers who want its full TV service to do so without the need for a satellite dish.
So in effect, Sky is a smaller European version of what the U.S. media giants like AT&T (NYSE: T) with its proposed takeover of Time Warner (NYSE: TWX) are trying to become. That is, an integrated distribution platform that produces its own content.
Higher Bid Likely
It is highly likely that Fox/Disney will raise their bid for control of Sky. In addition to the reasons above, Sky is now worth more than the original Fox bid because of its recent success in securing rights to the lucrative and extremely popular English Premier League soccer for another three years at a very good price.
One reason I expect a higher bid (to be absorbed by Disney) is the aforementioned Netflix. The rise of streaming video from pioneers such as Netflix and Amazon upended the staid television industry, eroding audiences and sapping advertising revenue. As the industry tries to deal with changing viewer habits, traditional media distributors realized they are exposed and may not survive without making major changes.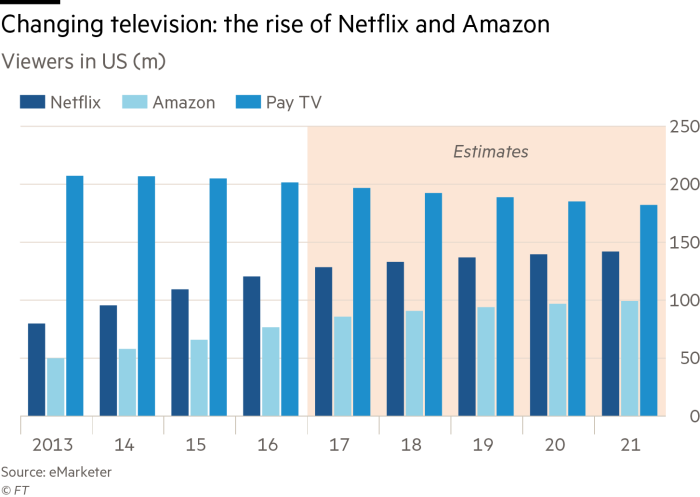 As Rich Greenfield, an analyst with BTG Research, told the Financial Times "Netflix has changed people's desire to watch linear TV," he adds, referring to traditional broadcast or cable TV where viewers tend to tune in at particular times. "And it has killed the concept of channel brands." Viewers, he says, "no longer know or care" which channel their programs come from after "decades of broadcast and cable networks trying to build brands".
The Two Best Stocks to Buy
Investors have it right when they give Netflix such a rich valuation because its model is the right one – direct-to-consumer and global. I see Netflix continuing to power ahead in the industry.
I also like Disney a lot. Sky will only add to its move toward more streaming services of its own. Disney is launching a streaming service for its Disney and Pixar brands and one for sports fans (ESPN).
The big plus as it moves toward streaming is Disney's vast array of popular content including the traditional Disney cartoon characters as well as Marvel super-heroes and Star Wars. You need only to look at the popularity of Shanghai Disneyland – where the number of visitors (over 11 million) in its first year blew away even the most aggressive estimate – to understand the global appeal of the Magic Kingdom.
Disney's wide array of assets, including its parks & resorts, as well as highly successful movie franchises (and marketing opportunities from that) make it the safest bet to be one of the long-term survivors in the new media landscape.
No matter the outcome of the bidding for Sky – although I'm betting on Disney – Netflix and Disney will be the two companies to own in this sector.
[NEW REPORT] Absolute 10 Best Tech Stocks to Own in 2018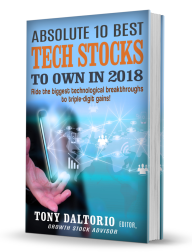 Grab your exclusive copy of this new research report that shares Growth Stock Advisor editor Tony Daltorio's "10 Best Tech Stocks" to own in 2018 and beyond.
With exposure to red-hot sectors such as lasers, photonics, robotics, advanced microchips, cybersecurity, and more, you can future-proof your portfolio while also gaining exclusive access to some of the biggest growth opportunities of the next decade.
Click here now for your copy.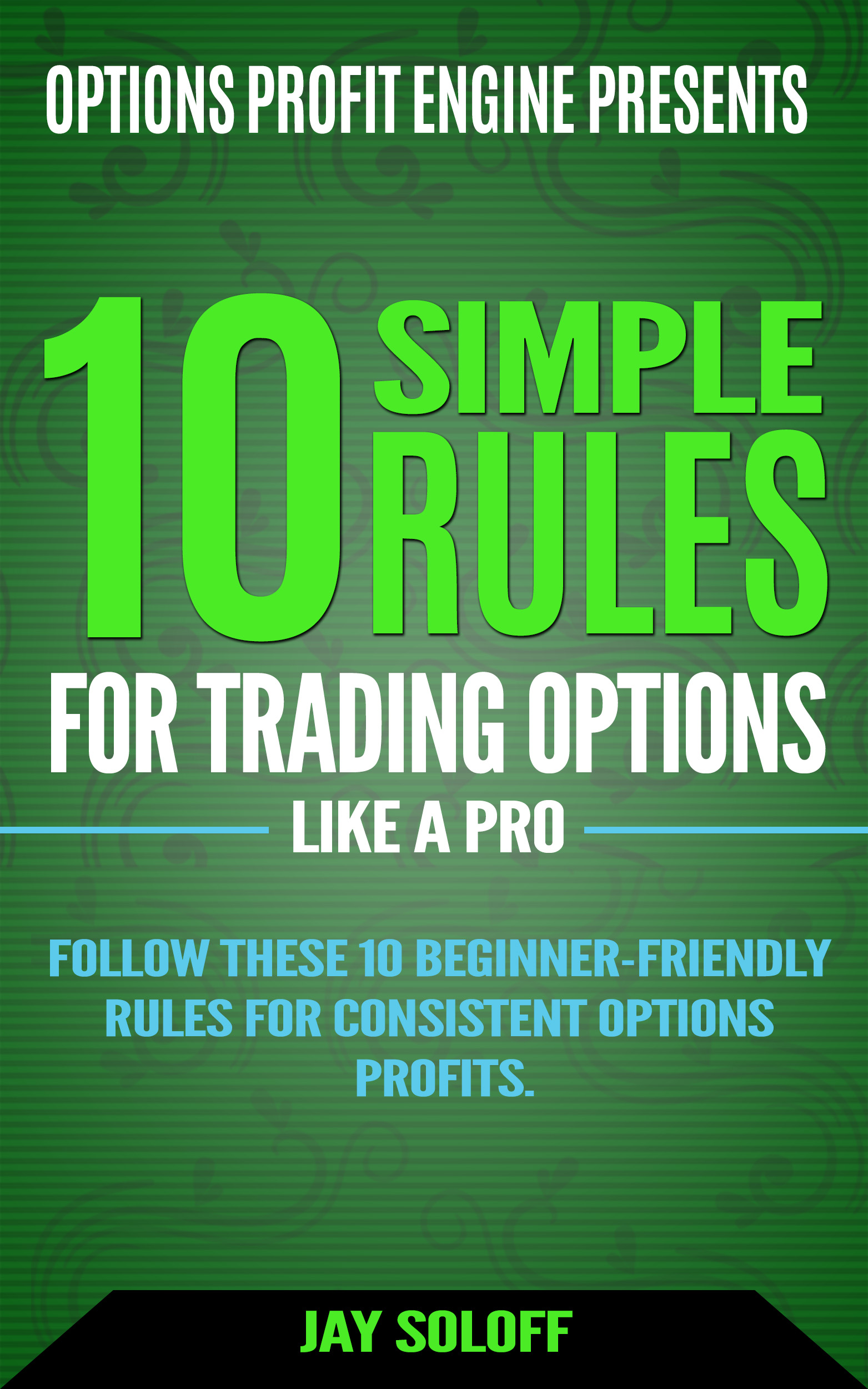 [FREE DOWNLOAD] 10 Simple Rules for Trading Options Like a Pro
Follow these 10 simple rules from 20-year professional options trading veteran, Jay Soloff and start earning a reliable extra income from options.
NO prior experience needed to master these 10 simple options trading rules. 
Enter your email below and receive access to this FREE guide...