The Rio Olympics are over, but there are plenty of lessons to be learned. Namely, that sticking to comapnies operating mostly in the U.S. is the true Olympic bet investors should be making if they want to win Gold. 
The Rio Olympics have shone a bright light on Brazil. But, it's also shedding light on the fact that emerging markets aren't necessarily ready for the main stage, contrary to the grand hype we heard from pundits about a decade ago and even today, though to a lesser extent.
This is also true in the investing world, where emerging markets might be setting investors up for failure. The iShares MSCI Brazil Index ETF (NYSE: EWZ) has soared more than 65% in 2016. Yet, the EWZ ETF is still off nearly 50% in the last five years.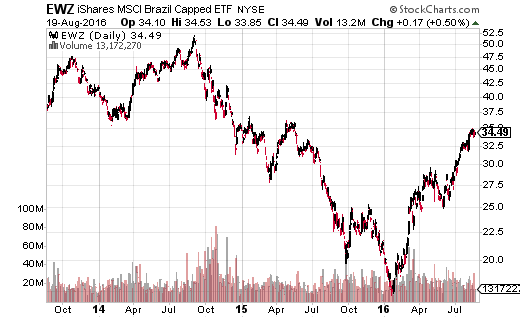 Brazil's economy is still struggling as its exposure to the commodity industry weighs on the country. A large corruption scandal involving oil producer PetroBras – majority owned by the Brazilian government and seen as a cash cow for politicians at all levels – has seen 179 high ranking officials, including many Senators, charged; 97 of whom have already been jailed has done no favors to the country either. And, President Dilma Rouseff has been impeached and awaits the outcome. Not exactly an enticing investment environment for most investors.
More broadly, the iShares MSCI Emerging Markets Index ETF (NYSE: EEM) has also shown some recovery this year, but, yet again, the EEM ETF has been a money losing proposition for the last couple years.
So, why do the emerging economies appear to be doing well as of late? The gross underperformance ultimately created what appeared to be compelling valuations.
Investors have plowed into emerging markets hoping that things are finally turning around. Stocks in emerging markets have also gotten cheaper than the more expensive developing markets. But, both of these outcomes could be just near-term props.
The weak commodity environment should continue to pressure many emerging economies. At the same time, fundamentals in developing markets are still strong. The best play bet on the 2016 Summer Olympics might be the United States.
The cheap valuations in the emerging economies could turn out to still be rather expensive if growth does not play out as expected. Meanwhile, the U.S., although not growing by as much, will consistently reward patient investors.
In particular, it's time to stick to U.S. companies that are generating their revenues from within the country — read: little exposure to more volatile emerging markets.
For investors looking to stick to the safe U.S. markets, there are opportunities out there, including regional banks, homebuilders, and auto dealers. However, all of those either require higher rates or a strong consumer. Rather, the best bet these days is going even safer. And it doesn't get more American or safer than food and gas.
Here are the top two 'Made in America' stocks.
Best Olympic Sized Bet No. 1: Kroger (NYSE: KR)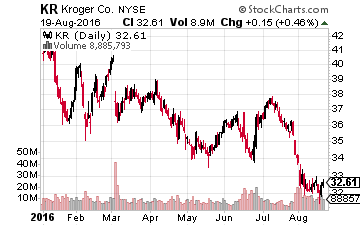 Kroger is the leading grocer in the U.S, and capitalizes on the fact that people still need to eat. Don't you love businesses that will always be in demand? Plus, it's breaking ahead of its competition in the natural foods movement by rolling out organic produce.
The slow-growth grocery business doesn't sound that sexy, which might not get many investors excited, but boring is good, especially when it comes to finding cheap investments. At the same time, Kroger also has gas stations at the majority of its stores, which is a great way to attract traffic.
However, shares of Kroger have fallen 20% this year, offering a buying opportunity. The stock trades at 13 times next year's earnings estimates, which is a sizable discount to the likes of Whole Foods Market (NYSE: WFM) and even Wal-Mart (NYSE: WMT). Add in Kroger's 1.5% dividend yield and we are looking at an attractive investment for solid returns.
Best Olympic Sized Bet No. 2: Murphy USA (NYSE: MUSA)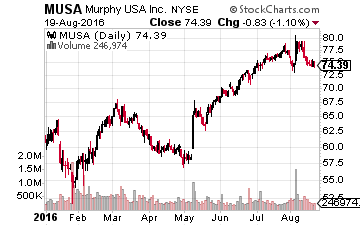 Murphy USA was spun off in 2013 as a U.S.-focused gas station business. Its key advantage is its network of gas stations having almost all of its locations adjacent to Wal-Mart stores. This allows Murphy USA to generate nearly double the industry volume in terms of fuel. In terms of growth, there are still plenty of Wal-Mart locations not offering gas that Murphy USA could expand into.
The other advantage to the Murphy USA model, compared to other peers, is that it has a smaller store format that allows for higher sales per square foot as well as reduced operating costs.
Add up all of these positive operating and profit strategies and yet Murphy only trades for 14 times earnings, which is at a deep discount to top peers CST Brands (NYSE: CST) and Casey's General Stores (NASDAQ: CASY). Murphy also has not enjoyed the same success in terms of stock price performance over the last few months.
Taking the investing theme and supercharging it, my colleague Bret Jensen dug up three domestic-focused high-growth stocks on the verge of breaking out. Click the link below to download your copy of "3 Prime Breakout Stocks for 2016," where Bret shares every detail about these three up-and-coming stocks.
Click here to download '3 Prime Breakout Stocks for 2016'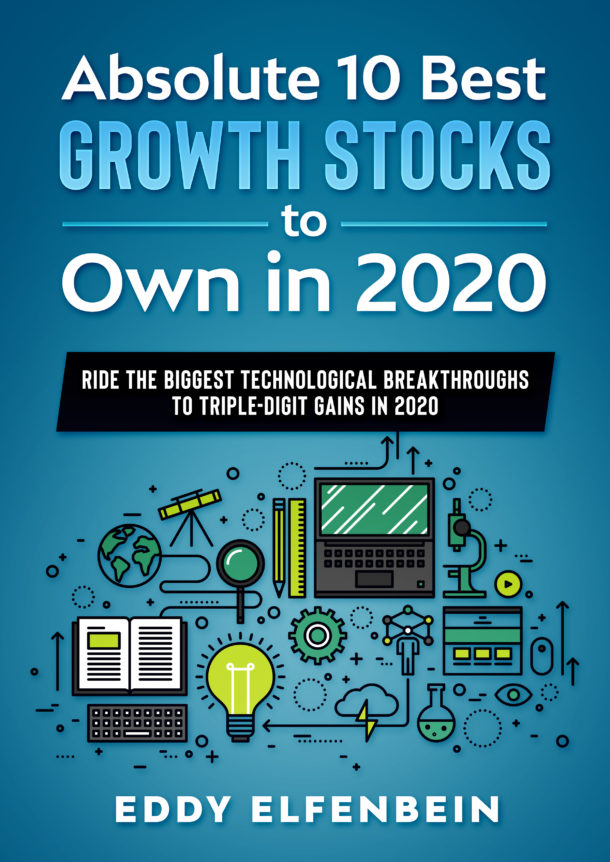 [NEW REPORT] Absolute 10 Best Growth Stocks to Own in 2020
Get the best 10 stocks to ride the 2020 tech explosion. 
One could be the most valuable stock of the next decade. 
Normally, I charge $20 for this report…
But, today...you can claim a copy absolutely free.
One stock alone has a chance at 167% profits in the next 12 months (or sooner). 
Enter your email below to claim a free copy while they last.