Automation of low-skill jobs will only increase as the fight for a $15 minimum wage becomes more vocal. The next industry it will take over? Fast food. And, these two companies lead the way, installing more automation systems each week across the country.
We're seeing a true rise of the machines.
The quest to boost the nationwide minimum wage may be backfiring.
Fast food restaurants are leading a new rebellion to circumvent higher minimum wages, which includes doing away with low-wage workers altogether.
They are rolling out self-serve kiosks and this could be just the beginning. Wendy's (NYSE: WEN) announced this month that it will have self-serve kiosks in many of its restaurants by 2017. McDonald's (NYSE: MCD) has already been testing self-serve kiosks, dubbing them "Create Your Taste." Panera (NASDAQ: PNRA) started rolling out self-service kiosks in 2014.
Even Chili's installed self-service tablets on its tables and Cinemark (NYSE: CNK) has kiosks in its theaters. The list goes on and on, but the trend has only just begun when it comes to fast food.
Half of the minimum wage worker population are in the foodservice business. That's a big opportunity for cost savings among fast food companies if they adopt self-serve kiosks and other technologies. CKE Restaurants, owner of Carl's Jr and Hardee's, is even exploring a restaurant that has no employees at all.
Individuals, especially Millennials, are becoming increasingly more comfortable in dealing with technology, and, in most cases, customers would rather deal with kiosks than humans.
Kiosks help remove social friction and worries over mispronunciation or being judged by checkout clerks. It's also been found that the average check size from kiosk orders are higher, where kiosks never forget to up-sell customers.
Although this seems like a negative for the working population, it's a win for companies looking to make more money. Let's face it, it is hard to beat a good machine — it doesn't call in sick, it's never late for work, and will not complain about being overworked and underpaid. They also don't mess up orders.
It's becoming more cost-efficient for employers to refit their restaurants with self-serving kiosks than face the wave of rising minimum wages. Self-serving kiosks could spread throughout the customer-facing world, from healthcare to retail, rather fast.
With all that in mind, here are the top two underrated automation plays:
Top Automation Play No. 1: NCR (NYSE: NCR)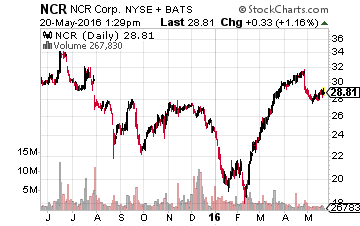 NCR is one of the leaders when it comes to self-service terminals. It offers kiosks to customer-facing companies, but instead of just focusing on hardware, it also offers higher-margin software.
On the kiosk front, NCR has helped restaurants integrate with Apple (NASDAQ: AAPL) Pay. And the likes of Arby's, Burger King and Jack in the Box (NASDAQ: JACK) have all tested NCR's kiosk software.
NCR has already helped automate one industry, banking. Its bank ATMs helped moved customers from just getting cash from ATMs to making deposits and completing nearly every banking related task.
The beauty of NCR is that it's already looking ahead, planning to target the kiosk market for healthcare and the public sector. However, shares are down 5% over the last year and now trade at less than 9 times next year's earnings estimates.
SEE ALSO: Warren Buffett's Favorite Dividend Stocks to Buy
Top Automation Play No. 2: Verifone Systems (NYSE: PAY)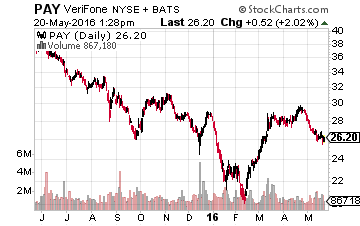 Verifone, known as an electronic payment processor, has a strong presence in the kiosk market. It has exposure to various industries, including retail, restaurants, and healthcare. Its point of sale electronic payment devices, including self-service and unattended implementations, are well known and well received.
Like NCR, it's tapping into the higher-margin software business. Verifone has rolled out Payment-as-a-Service, which is a subscription plan that bundles Verifone services on a single platform – offering Verifone a multi-year recurring revenue stream.
In terms of future growth, Verifone is optimistic. They already own 50% of the market share for point-of-sale devices in the U.S., but thinks that its addressable market could grow by 30% in the near-term.
In the end, we've had automation for decades, from supermarket checkouts to pay-at-the-pump gas stations; however, the recent fast food push into kiosks has the potential to really juice the shift toward customer-facing technology. The two companies above look to be the best opportunities for capitalizing on this underrated growth market.
Investing in these stocks could be an easy way to ride the next trend in technology higher, but if you're looking to add some consistency to your portfolio, you should take a second to learn about a specialty bank paying 7% a year.
Recently, Tim Plaehn, income expert with Investors Alley, met with the CEO of one of America's fastest growing specialty banks, and what he told me just blew me away.
This bank didn't take TARP money or other taxpayer bailouts–or any other bailouts for that matter–back in 2008 or ever.
This bank didn't get tangled up in risky mortgage-backed securities, credit default swaps, stress tests, FDIC watch lists… you name it.
The CEO told Tim how his bank has been growing by leaps and bounds since even before the financial crash of 2008 and while impressive it's not what stopped Tim in my tracks.
This specialty bank in America's heartland is currently paying 7%.
He then shared with Tim exactly how his bank is able to pay so well and how everyday Americans (and Canadians!) can get in on this. Click here to find out.
Tim jotted down all of his notes and put them in this one report for you.
Click here for the full briefing that tells you exactly how and when to get started.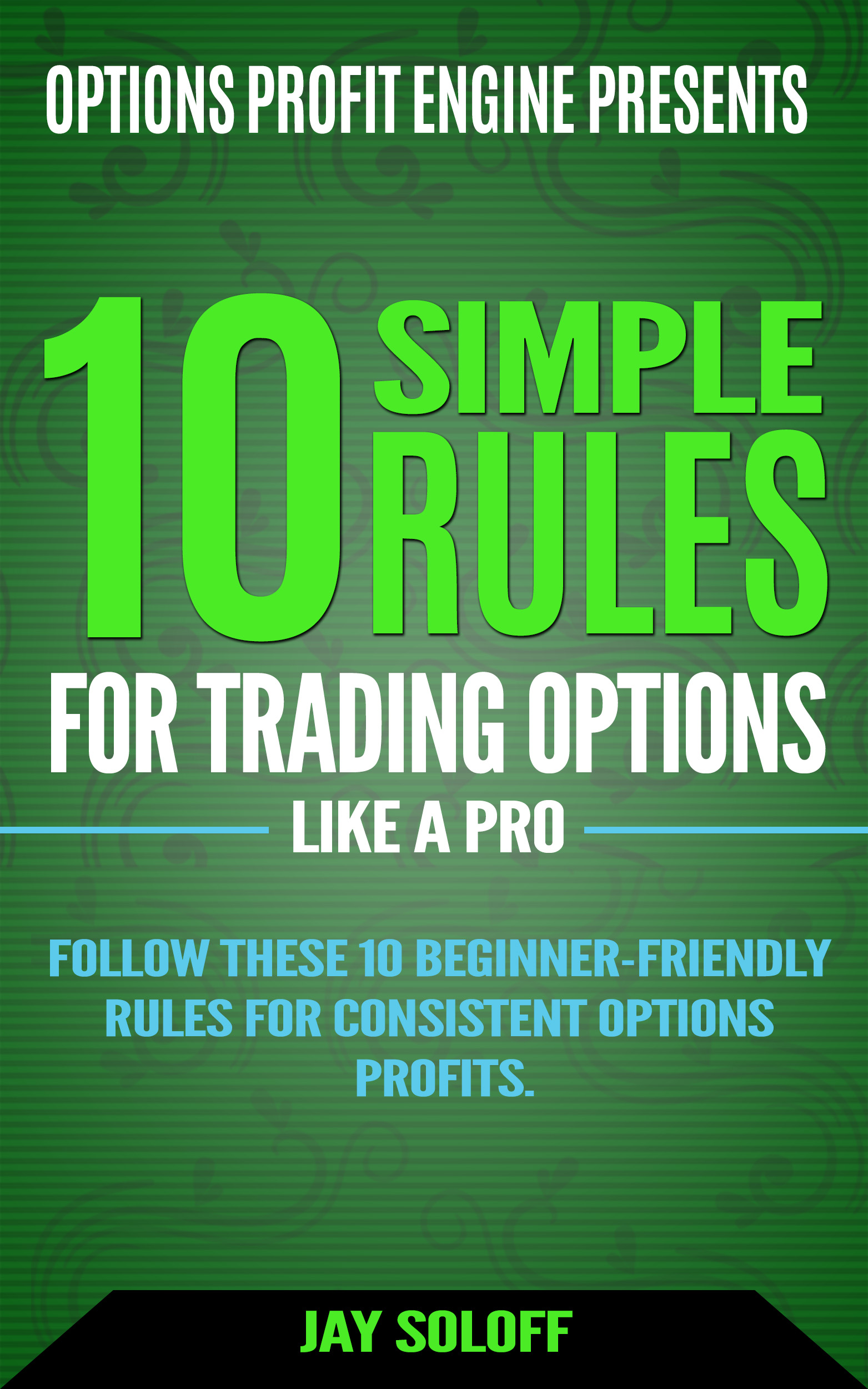 [FREE DOWNLOAD] 10 Simple Rules for Trading Options Like a Pro
Follow these 10 simple rules from 20-year professional options trading veteran, Jay Soloff and start earning a reliable extra income from options.
NO prior experience needed to master these 10 simple options trading rules. 
Enter your email below and receive access to this FREE guide...