These two companies are changing the way the world does business. And, with revenues growing at better than 20% and 40% annually, the growth story is not over for these stocks. Invest in these stocks and get in on a global trend that is only just getting started.
Last week we chatted how Facebook (NYSE: FB), Twitter (NASDAQ: TWTR) and other social media companies are upending the over $500 billion a year global advertising world. As consumers migrate to mobile and social media, individual data is growing exponentially. This data is becoming increasingly challenging to manage to provide useful information on consumer behavior and the effectiveness of advertising and marketing campaigns.
Luckily thanks to the growth of the "cloud" as well as the burgeoning number of software as a service (SAAS) companies and startups, new software suites and applications are fast replacing internal databases and other enterprise marketing infrastructure. Other than Data Analytics, no area is attracting more venture capital than Customer Relationship Management right now.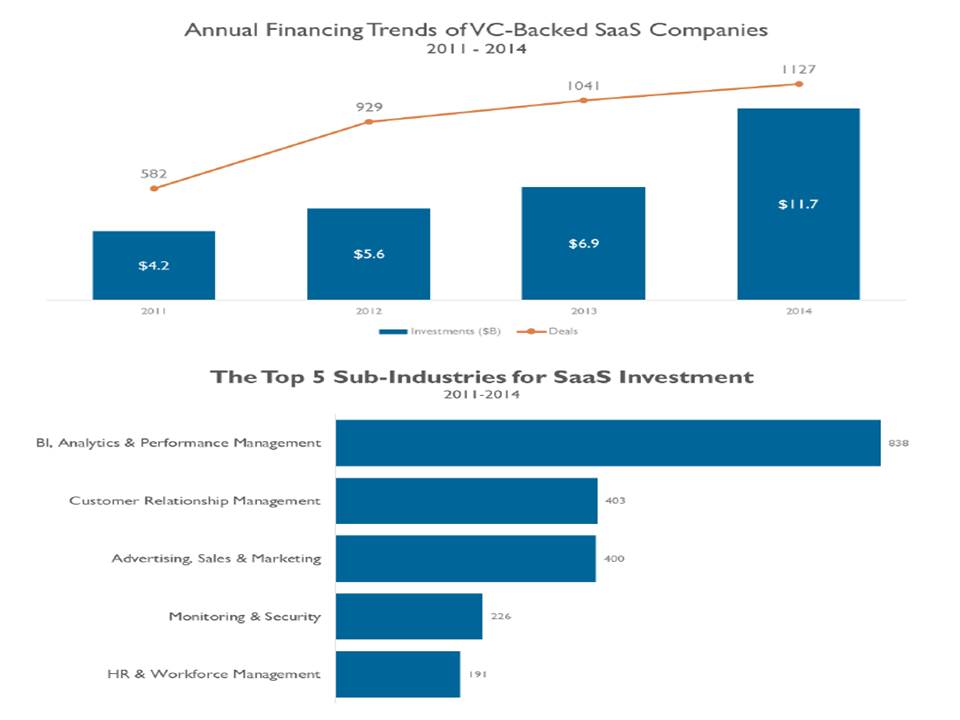 These new startups and old hands are bringing down the cost of managing and implementing effective marketing campaigns. These applications used to only to be affordable to large enterprises, but thanks to the lower costs made possible by these SAAS services even small enterprises can implement and manage effective social media, digital, and traditional marketing campaigns. I use several of these type of applications within my own small operation, something that would not have been possible even five years ago. They have greatly enhanced my lead generation and customer relationship management capabilities.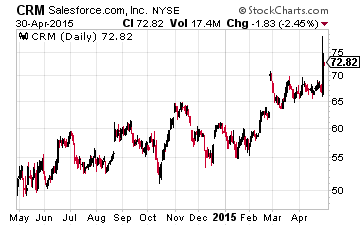 It is hard to talk about this space without starting with Salesforce (NASDAQ: CRM). Not only is the firm one of the pioneers in the customer relationship management space, it is by far the largest CRM play with a market capitalization north of $40 billion. Not only that, it is the largest pure play cloud player in the market by sales. The company should do approximately $6.5 billion in revenue in 2015. Salesforce makes a great proxy for growth in all aspects of CRM projected over the next few years.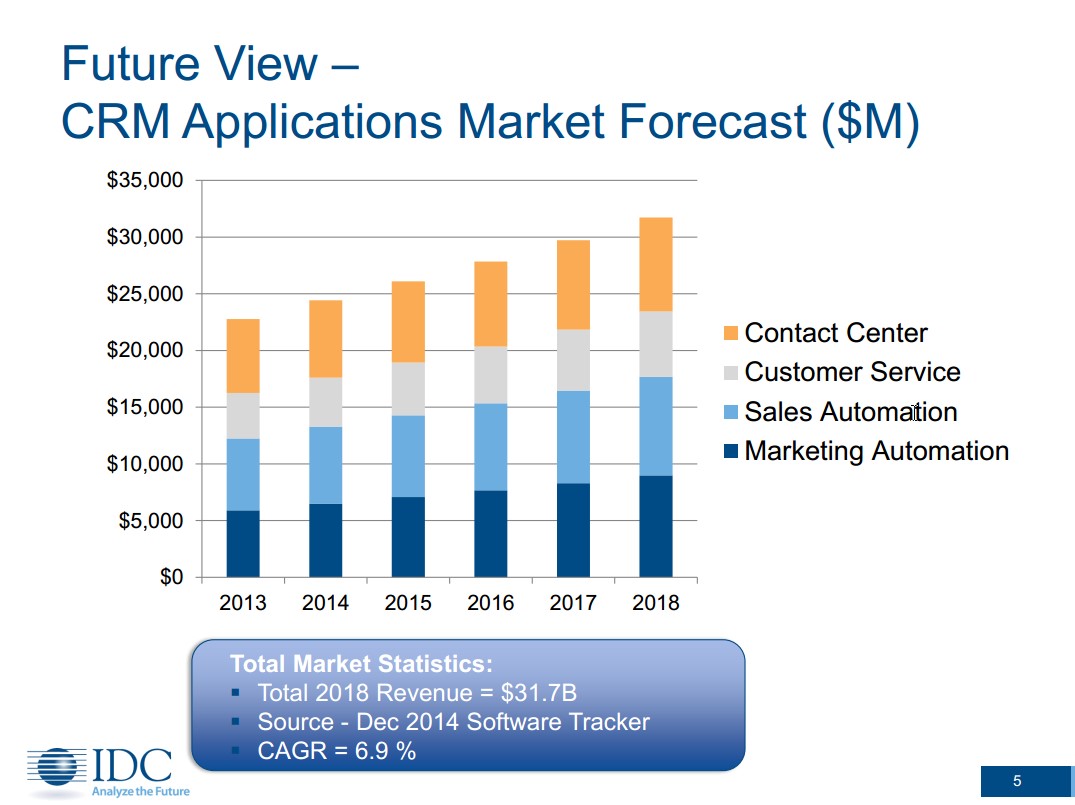 Despite being public for more than a decade, the company continues to see better than 20% annual revenue growth. The company is starting to move into data analytics as well. Salesforce seems to be seeing good initial results from its "Wave" cloud analytics/business intelligence software platform even though it can cost north of $1 million per installation. Wave sports a mobile-first design and lets non-IT workers manipulate and visualize business data. Disclosed customers included GE Capital, Merck (NYSE: MRK), and Time Warner Cable (NYSE: TWC). In addition, its cloud application platform is growing quickly and now accounts for some 15% of its overall subscription revenue.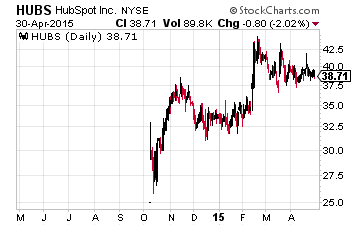 Next up is a new entrant in the software as a service space called Hubspot (NASDAQ: HUBS). The company offers a cloud-based inbound marketing and sales software platform for businesses; this consists of integrated applications, such as social media, search engine optimization, and even blogging. This platform then enables businesses to attract visitors to their Websites, convert visitors into leads, and turn leads into customers.
Hubspot has been around since 2006 and has over 10,000 customers in over 70 countries but just came public six months ago.  I find it very encouraging that the company has easily beat both bottom and top line expectations in its first two quarters as a public company and did not have the huge one day pop that a lot of these types of companies have during their debut – which is usually a terrible time to take a position in an IPO.
The company is experiencing rapid growth with revenues tracking to approximately 40% year-over-year growth this year and consensus has another 25% to 30% increase in store for FY2016. Further increasing its business dynamic, Hubspot acquired Rekindle in a small transaction in March. Hubspot plans to use that company's technology and talent to strengthen its own cloud sales and marketing automation offerings as it fills out its product portfolio to be become a "one-stop shop" in this fast growing space.
Unlike Salesforce, Hubspot could easily become an acquisition target itself for a larger player that wants to fill out its own product offering lineup. The company has a solid balance sheet thanks partly to its IPO and I expect Hubspot to continue to make small strategic acquisitions as necessary and have years and years of robust growth ahead of it.
As I referenced during my last article, the two companies profiled above are fast growing technology firms riding the beginnings of a secular wave. Therefore, fundamental valuation techniques are not good predictors of future price. Momentum, market sentiment and industry top line growth potential are the best measures. These macro trends are early in their ascendance. Investors who want to participate in the paradigm shift going on in this space should consider this trend to be fertile ground in 2015 and beyond.
If you're interested in more unbiased research on the companies, sectors, and trends that can be gamechangers in your portfolio then I invite you to request a copy of my newest publication, The Energy Investor's Bible. In it you'll discover how to profit from the bombed out energy market using my same strategy that delivered a 54.21% average return for 2014: CLICK HERE.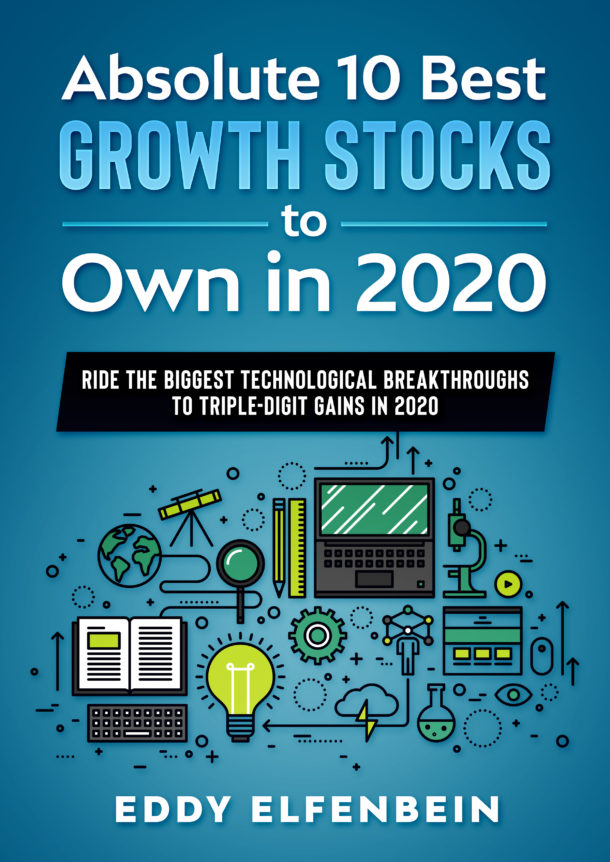 [NEW REPORT] Absolute 10 Best Growth Stocks to Own in 2020
Get the best 10 stocks to ride the 2020 tech explosion. 
One could be the most valuable stock of the next decade. 
Normally, I charge $20 for this report…
But, today...you can claim a copy absolutely free.
One stock alone has a chance at 167% profits in the next 12 months (or sooner). 
Enter your email below to claim a free copy while they last.