Did you know that President Trump is China's best friend? The reason though isn't so obvious… he unknowingly is pushing China to expand even faster and push even harder into technology.
Ask any scientist and they will tell you China is catching up fast in fields like quantum computing, virtual reality, robotics, drones, 3D printing, autonomous vehicles, biotechnology and artificial intelligence (AI).  And it already leads in fintech and payment systems.
Now President Trump's actions are pushing China to quickly develop expertise in semiconductors.
The founder of Alibaba, Jack Ma, recently joined other Chinese CEOs in speaking out on the subject. He said the market for chips is pretty much controlled by America and if it decides to stop selling chips (as the Trump Administration did with regard to ZTE), it results in a major problem. So Ma urged nations like China to develop their own semiconductor industry as fast as possible to get around America's grip on the industry.
Why China Wants Its Chip Independence
Trump's actions against the telecommunications equipment firm ZTE have galvanized China's existing plan to spend at least $150 billion over the next decade to achieve a leading position in chip design and manufacturing. In March, the semiconductor industry was named as the top priority of the 10 industries China wants to foster in its "Made in China 2025" initiative.
But of course, there is a lot more behind China's move than concern over President Trump's actions. You see, its annual imports of $260 billion worth of semiconductor-related products is now its biggest import, surpassing even oil. China wants to lower that dependence on overseas (and especially U.S.) semiconductors. Another reason is simply that China wants to move its manufacturing sector toward more high-value products.
And in a mirror-image concern of the Trump Administration, China is worried about breaches of its national security along the lines of the 2013 leaks from Edward Snowden. Those leaks revealed connections between American technology companies and the National Security Agency's worldwide surveillance program.
China Says 'Try, try again'
This is not the first time China has tried to build a semiconductor industry. It failed before in the 1990s to start an industry from scratch.
But things may be different this time around. This time it has the proper infrastructure. It now has a massive end market for semiconductors and strong global-class players in smartphones, PCs, TVs and automobiles. Chinese brands controlled 50% of the global smartphone market and 36% of the PC and tablet market in 2017, according to the research firm Gartner.
And China now has everything needed for the supply chain, including expertise and personnel from all over the world.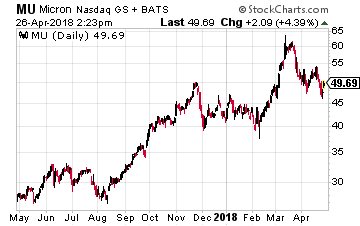 The company that is set to become China's national champion in semiconductors is Tsinghua Unigroup. That name should be familiar to anyone that follows the chip industry. It made a $23 billion bid for Micron Technology (Nasdaq: MU) and tried to become a major shareholder in Western Digital (Nasdaq: WDC). But those moves were blocked by the U.S. government on national security grounds. So now it is going a different route.
It recently announced the expansion of its partnership with Intel (Nasdaq: INTC). As early as this year, Intel will provide the company with NAND flash memory chips, which will then turn them into various products such as microSD cards and solid-state devices. This may allow Tsinghua to develop into a globally competitive storage product provider.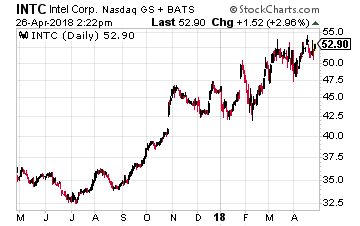 Tsinghua Unigroup's affiliate, Yangtze Memory Technologies, is constructing a large NAND memory plant (costing $24 billion) that will start production sometime in 2018 or 2019. Tsinghua also owns a mobile chip company named Unigroup Spreadtrum & RDA. Intel is giving this firm its advanced 5G modems to its mobile chip business forward.
As to why Intel is doing this, the answer is simple. It is still a small player in NAND flash memory chips and mobile chips. So what better way to grow those segments than by gaining access to the world's largest market? Intel also, in 2014, invested $1.5 billion for a 20% stake in Tsinghua Unigroup's holding company. So it will benefit if Tsinghua prospers.
Memory Chip Push
The bottom line is that China will begin shipping its first batch of memory chips probably in 2018. But the more advanced 64-layer chips will not likely ship until 2019.
But once it gets going, it will likely cause a major disruption to the memory chip market (NAND flash memory and DRAM memory chips) within three years. Even Apple talked recently with Yangtze Memory about possibly buying some of their chips in the future.
FYI – the NAND flash memory market is a $58 billion market annually and the DRAM memory chip market is a $78 billion annual market.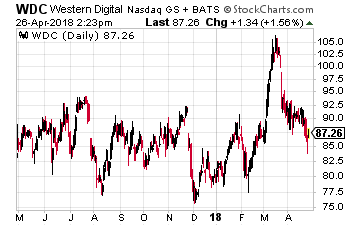 While China's move is not good news for Samsung, it is so well diversified it will survive. Other companies will be much more affected including Sk Hynix, Toshiba, Western Digital (Nasdaq: WDC) and Micron Technology (Nasdaq: MU).
Once up and running, and based on its past history, I expect China to flood the memory chips market in three to five years. That will cause a major price drop, hurting the profitability of Micron Technology and Western Digital. I would completely avoid owning these two stocks.
On the other hand, with the close relationship between Tsinghua Unigroup and Intel, I believe Intel will be a great way for American investors to participate in the growing Chinese semiconductor business.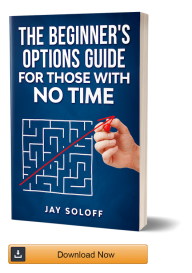 If not, here's your chance to save it to your computer while it's still free. That way you will never have to pay for it again in the future.
This guide will get you placing winning trades without you needing to spend hundreds of hours studying.
In fact, you can place your first trade today after reading my "Beginner's Guide" to trading options.