With my dividend and yield focused investment strategy, one of the best moments is getting that email which states that one of my holdings is increasing the company's dividend rate. A stock that pays a stream of steadily growing dividends will produce a total return that works through all stock market cycles. A luxury that many investments cannot afford.
With an investment strategy based on dividend growth, you can tailor your portfolio to lean towards current yield, higher dividend growth rates, or a balanced approach. High-yield stocks will have moderate dividend growth rates of a few up to about 5% per year. If you are growth focused, you can find companies that are increasing dividends by 15% to 20% per year and still paying an attractive 2.5% to 4% yield. With these stocks, your total annual returns should average out to the growth rate plus yield. And, the two stocks I am profiling here have recent histories of double-digit dividend growth, and I believe that this year is no exception.
The majority of REITs with a history of dividend growth announce a new higher payout to investors once a year, and then pay the new rate for the next four quarters. Each REIT sets its own schedule for dividend announcements, and there are dividend increases announced almost every month of the year. I keep a REIT database to track yields, dividend growth rates, and payment dates. Each month I provide a list of REITs that should increase their dividend rates during the next month. For May, just two REITs have historically announced higher dividends during the month. However, both are high-growth REITs that should reward investors with nice increases.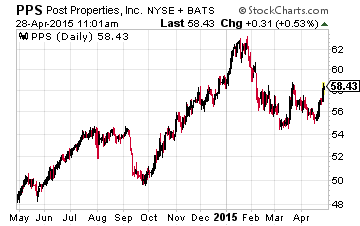 Post Properties Inc. (NYSE:PPS) owns luxury apartment buildings in the Southeast and Texas. The PPS dividend has grown by an average of about 25% over the last two years. The current dividend rate of $0.40 or $1.60 per year is 67% of the $2.40 in adjusted FFO Post generated in 2014. Growth is forecast to slow somewhat in 2015, but a 10% or higher dividend boost is not out of the question. Post Properties will announce first quarter earnings and declare a new dividend rate on May 4. PPS currently yields 2.8%.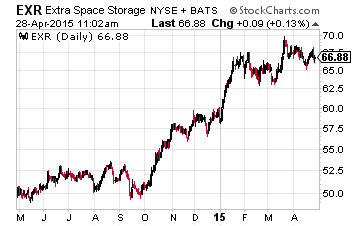 Extra Space Storage, Inc. (NYSE:EXR) owns and operates over 1,100 self-storage facilities in 35 states. The company has been a strong dividend growth investment since it went public in 2004. Last year the EXR dividend was increased by 17.5%. The current $1.88 annual dividend rate is 72% of the 2014 FFO per share. Management has provided guidance of 14% adjusted FFO per share growth in 2015. Look for a low to mid-teens dividend increase when EXR announces its second quarter dividend payment on about May 20. EXR currently yields 2.8%.
If you invest in these REITs before the dividend announcement, you have a good chance of a nice share price increase when the new, higher dividend rate is announced. If these REITs fit into your income growth strategy, take a closer look, but make sure you buy in before the next quarter's dividend is released to the public.
High-yield REITs with a solid track record of increasing dividends are one of the core investments we use in my Monthly Dividend Paycheck Calendar. And when the sector is in the midst of a mini-correction we're presented with an opportunity to add more to the Calendar at a discount.
The Monthly Dividend Paycheck Calendar is set up to make sure you're getting 6, 7, even 10 dividend paychecks per month from stable, reliable stocks with high yields.
The calendar ensures that your dividend stock income stream, including REITs as well as MLPs, BDCs, and regular high-yield dividend stocks, will be more stable and predictable as you're getting payments every month, not just once a quarter like some investors do.
The Monthly Dividend Paycheck Calendar tells you when you need to own the stock, when to expect your next payout, and how much you could make from stable, low risk stocks paying upwards of 8%, 10%, even 17% in the case of one of them. I've done all the research and hard work; all you have to do is pick the stocks and how much you want to get paid.
The next critical date is Wednesday, May 27th, so you'll want to take action now to make sure you don't miss out. This time we're gearing up for an extra $3,846.40 in payouts by Memorial Day, but only if you're on the list by the 30th. Click here to find out more about this unique, easy way of collecting monthly dividends.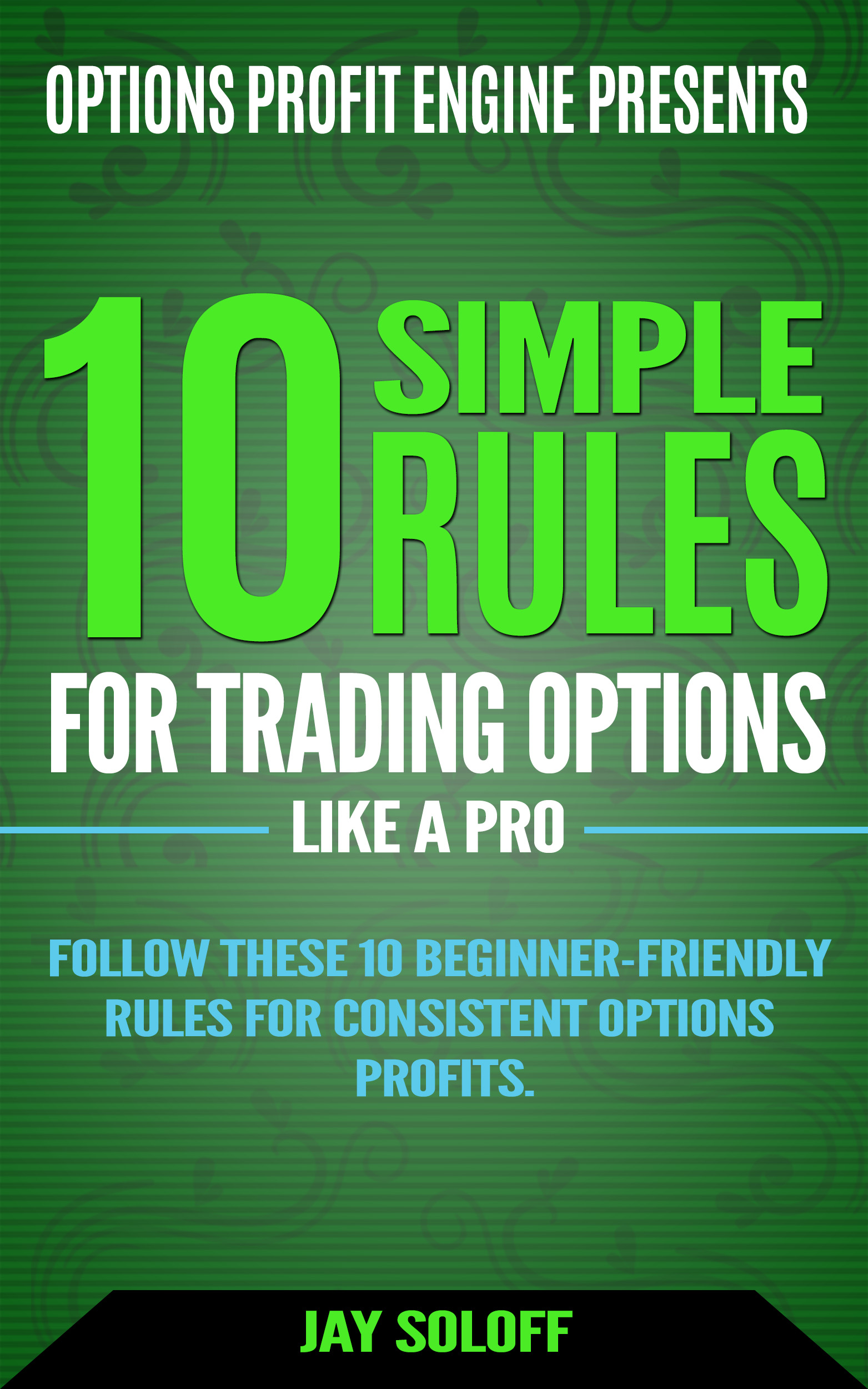 [FREE DOWNLOAD] 10 Simple Rules for Trading Options Like a Pro
Follow these 10 simple rules from 20-year professional options trading veteran, Jay Soloff and start earning a reliable extra income from options.
NO prior experience needed to master these 10 simple options trading rules. 
Enter your email below and receive access to this FREE guide...