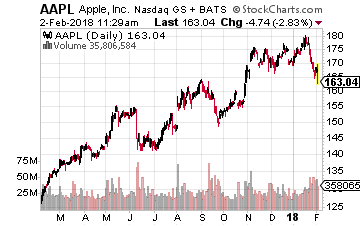 Apple (Nasdaq: AAPL) just set a record for the most profitable quarter in the company's history. Not surprising since Apple executives said in November that they were expecting its "biggest quarter ever" and a return to double-digit revenue growth for the first time in years.
But not all is well with the world's largest company by market capitalization. One needs look no further than the stock's relative performance to the S&P 500 index over the last three month period. Apple has been a definite laggard.
I expect that relative underperformance to continue. Here are two reasons why:
Reason #1 – Overpriced iPhoneX?
Apple may have made a classic mistake and priced the new iPhoneX too high, thinking its fans would pay any price for its phones.
This phone is the first from Apple with an organic light-emitting diode (OLED) display. It also features facial recognition and wireless charging. But many complain it lacks groundbreaking new technologies when compared to some of Apple's previous models. In other words, the same old complaint under the leadership of Tim Cook – a lack of innovation.
The iPhoneX price starts at $999 here in the U.S. And in the very important China market, the cost starts at a whopping $1,334! This is crucial since, in December, the flagship Mate 10 Pro from China's Huawei was launched at a starting price of just over half the cost of the iPhoneX. In the latest survey of Chinese consumers, Apple still lags Huawei in what brand their next smartphone purchase will be. As recently as 2015, Apple was named by twice as many consumers as Huawei was.
What really caught my eye though was the article last week in the Nikkei Asian Review that revealed Apple had told its Asian suppliers it was slashing its production target for the iPhoneX by half for the first three months of 2018. Production was slashed because sales had failed to meet Apple's lofty expectations. If sales are faltering, that means the whole Wall Street tale about the iPhoneX supercycle was a myth.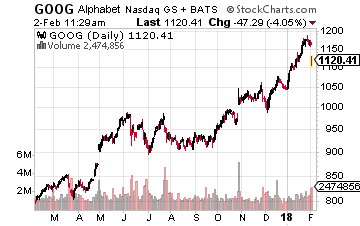 And let's not forget that there continues to be intensifying competition in the premium smartphone market. Alphabet (Nasdaq: GOOG) officially closed its $1.1 billion deal with HTC Corp., adding more than 2,000 smartphone specialists in Taiwan. This is expected to help Google chase Apple in the increasingly cut-throat premium handset market.
Reason #2 – Smart Speaker Delay
In relation to the entire innovation question, I do wonder what Apple's next act will be after the iPhone? The iPhone is still responsible for about 70% of the company's revenues.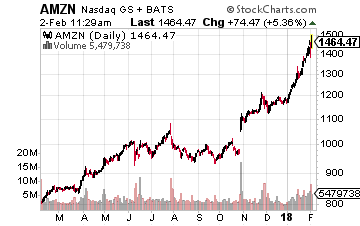 One bright hope was the smart speaker market. After all, Apple's Siri was the leader in the virtual assistant space. But it has now taken a back seat to smart speaker products from both Google (Home) and, of course, Amazon.com (Nasdaq: AMZN) and Alexa. Amazon's Echo speaker was launched in 2014 while we still wait for Apple's entry.
Apple's HomePod smart speaker will finally be launched on February 9, after missing the Christmas selling season. But unlike the debut of the iPhoneX, Apple Watch Series3 or AirPods, pre-orders for the HomePod have not sold out ahead of the launch date.
That is likely due to the relatively high price tag (again). The HomePod will sell for $349 while you can get a speaker from Amazon for $50 to $150. This market will be extremely important long-term as the hub in many people's homes. Canalys Research forecast that sales for smart speakers will soar by 70% in 2018 to 56.3 million. In other words, it is the biggest consumer electronics products since the smartphone.
Performance will matter when it comes to the virtual assistants in our homes.
Tests comparing Alexa to Siri to Google Home's assistant have shown Google the winner in general knowledge with Siri performing the worst. And when it comes to shopping, Alexa was tops with the HomePod again bringing up the rear. The only areas where the HomePod came out on top was in regard to privacy and music.
Apple's Future
Another growing negative for Apple is that sentiment toward the company has shifted, albeit slightly so far. The whole incident regarding the company intentionally slowing down its older devices was handled very poorly. So poorly in fact that now Apple faces a wave of class-action lawsuits as well as regulatory inquiries from both the Department of Justice and the Securities and Exchange Commission.
Money-wise, the investigations will be nothing Apple can't handle. But the danger is there of a major sentiment shift against Apple from both the public at large and the investment community.
If sentiment further shifts, you may see Apple's stock continuing to underperform the general market.
For me, that turns the race between the stocks of Apple and Amazon into a very real one. Already, Amazon is within $190 billion and closing very rapidly. . .the gap at the end of 2017 was $326 billion. And I expect to close further in 2018, unless Apple begins to innovate again, justifying the premium pricing on its products.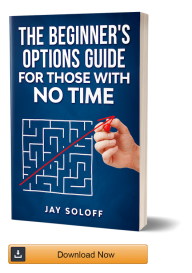 If not, here's your chance to save it to your computer while it's still free. That way you will never have to pay for it again in the future.
This guide will get you placing winning trades without you needing to spend hundreds of hours studying.
In fact, you can place your first trade today after reading my "Beginner's Guide" to trading options.