The market doesn't know crap… at least in the short-term! Despite revealing important news that shows their business prospects are actually improving, irrational fear has driven these stocks to oversold territory. Buy these two leading stocks today to lock-in great yields and growth at discount prices.
One of the questions I get a lot is whether a falling share price indicates that some bad news about the company is coming soon. While occasionally, this can be the case, my basic answer is "No!" A couple of high yield stocks I follow keep dropping in spite of good news being released. You can put yourself into the top tier of investors if you pick up the following points.
Current share prices in the market have little to do with company fundamentals and are the result of the emotions of fear and greed, which drive the market's supply and demand pricing system. Many investors do not understand how prices are set in the stock market, here is a quick primer. The exchanges operate to match buyers and sellers. Every time someone wants to get out of a stock, there is a buyer on the other side who thinks it's a good investment.
Prices change when there is an imbalance of buyers or sellers. If more investors want to buy than there are sellers at the current price, the share price will increase until more share owners are willing to sell at the new higher price. However, a higher price can entice more buyers while at the same time share owners can become more reluctant to sell because they see the price going up. These factors can continue to push the share price even higher.
Higher share prices bring out greed on both sides, buyers don't want to miss out and share owners don't want to sell. As a result, the share price can continue to move higher until some news or event stops the cycle.
The same thing happens when prices are falling. Share owners get scared and want to sell. Potential buyers see a falling price and are reluctant to buy. The share price goes lower to attract buyers, but the lower price scares more share owners into a desire to sell and buyers hold out for even lower prices. The result is a share value that can fall much further than logic would indicate.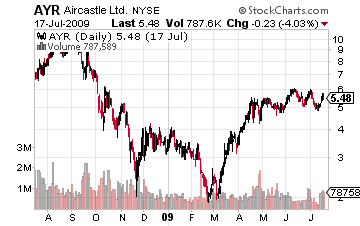 To illustrate how extreme fear selling can affect share prices, in the 2008-2009 bear market, I watched Aircastle Limited (NYSE:AYR) fall to under $3.00 per share. At that time, AYR was generating $4.00 per share per year in free cash flow. The stock's price in the short-term had no relation to it fundamental value and was traded solely on emotion!
Think about this result of the market's continuous auction system. Lower prices bring out more sellers than buyers and higher prices bring more buyers than sellers. The natural result is a greater number of investors will buy when prices are high and greater numbers will sell when share prices fall. The majority of emotion driven investors are pushed by those emotions to buy high and sell low. Not a recipe for investment success.
The market mechanism discussed above is one more reason for me to focus on high quality, higher yield dividend paying stocks. I look at the cash flow income stream I will earn, and spend less time worrying about share prices. I know that if I own income stocks that will increase dividend rates every year, or even more often, a drop in share price will eventually be pulled back up as the dividend rate grows.
This may take a few years, but no worries, I am earning my cash income stream. When share prices drop, I am more willing to buy more shares because I know those lower priced shares will increase my current yield and turbo-charge future dividend growth. Here are a couple of examples.
The energy sector is currently in a correction in reaction to the $10 per barrel drop in the price of crude in just a few weeks. The upstream (oil and gas well owners) master limited partnership –MLP– values are declining rapidly on the news. The reality is that the better upstream MLPs have their production hedged at higher prices and are using the now lower energy prices to buy more production assets on the cheap.
O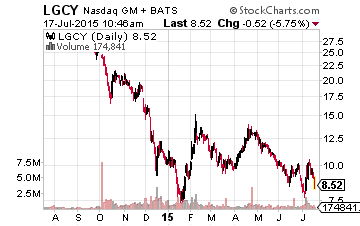 n July 6, Legacy Reserves LP (Nasdaq:LGCY) announced an acquisition and a separate production agreement that will solidify the company's distributable cash flow for years to come. Yet the market does not care and the unit prices is around $9, compared to almost $14 in April. With future distributions secure, investors can buy LGCY now to lock in a 15% yield.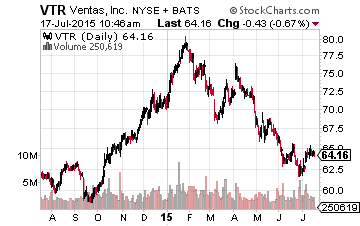 Ventas, Inc (NYSE:VTR) is one of top healthcare REITs to buy. The company has grown its dividends by a steady 8% to 9% per year for over a decade. In January, REITs were hot and VTR was priced at over $80 to yield less than 4%. Since that time, the company has made some strategic moves that should maintain or even accelerate the dividend growth rate. But the fear side hit the REITs and VTR sold off with the rest of the sector. The share price is now $64 and yield is just under 5%. Same company, better prospects, 20% cheaper – that is what fear does to a share price.
There is one signal from a falling share price that could be an indicator your high-yield stock is in trouble. That is when your share price is falling and that company's peers are rising or not changing. When a falling share price causes worry about one of your investments, check that company's closest peers. If they are dropping also, fear is ruling the market, and investors who understand the dynamic can take advantage to actually buy low when most are selling.
High yield / high dividend growth investments that regularly boost their dividends are an integral part of the income strategy with my newsletter, The Dividend Hunter. And there are currently several in my Monthly Paycheck Dividend Calendar, an income system used by thousands of dividend investors enjoying a steady stream of cash.
The Monthly Dividend Paycheck Calendar is set up to make sure you're a minimum of 5 and in some months 8, 9, even 12 paychecks per month from stable, reliable stocks with high yields.
And it ensures that your dividend stock income stream will be more stable and predictable as you're getting payments every month, not just once a quarter like some investors do.
The Calendar tells you when you need to own the stock, when to expect your next payout, and how much you could make from stable, low risk stocks paying upwards of 8%, 9%, even 11% in the case of one of them. I've done all the research and hard work; you just have to pick the stocks and how much you want to get paid.
The next critical date is Tuesday, August 18th (it's closer than you think!), so you'll want to take before that date to make sure you don't miss out. This time we're gearing up for an extra $1,894.50 in payouts by September, but only if you're on the list before the 18th. Click here to find out more about this unique, easy way of collecting monthly dividends.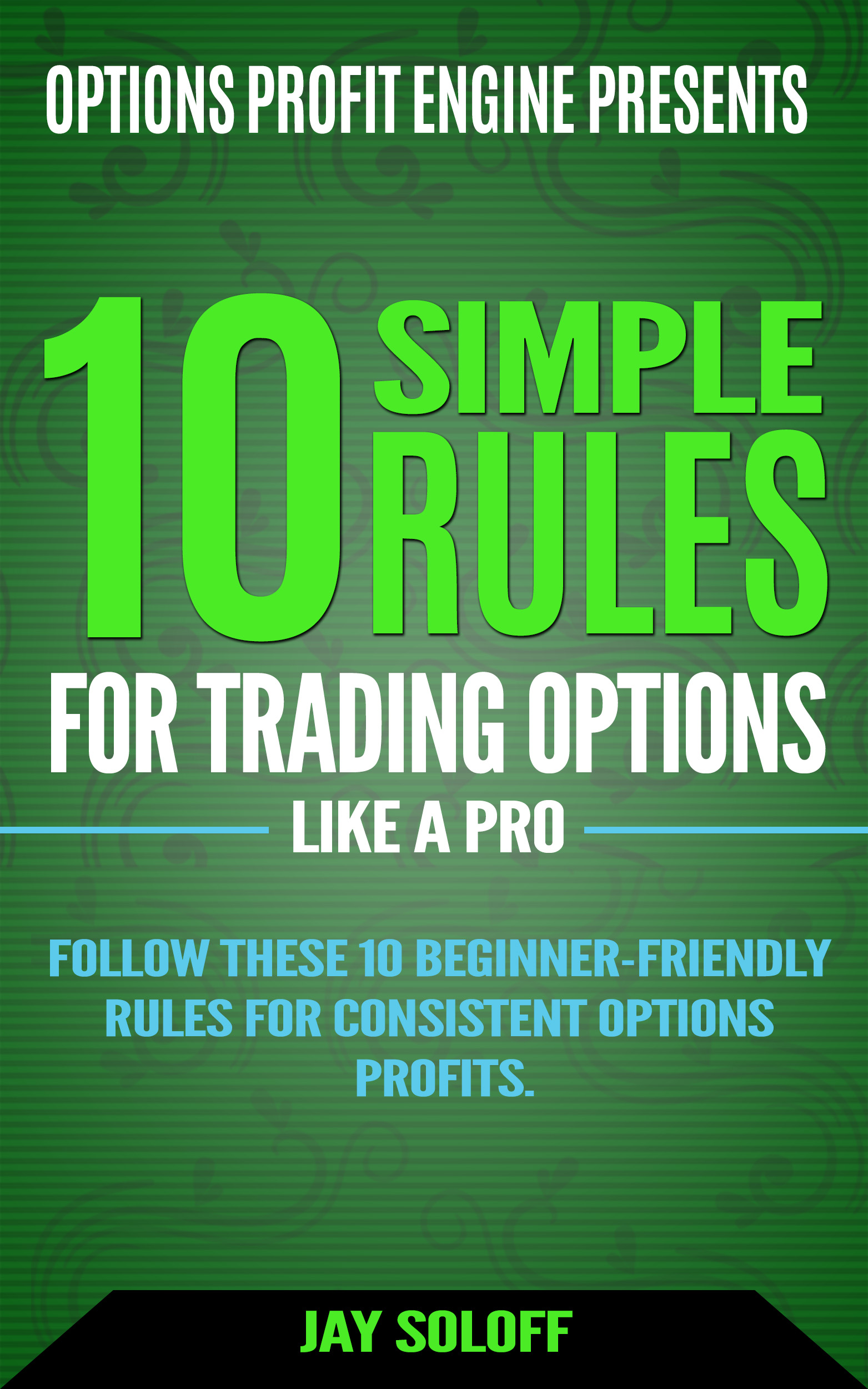 [FREE DOWNLOAD] 10 Simple Rules for Trading Options Like a Pro
Follow these 10 simple rules from 20-year professional options trading veteran, Jay Soloff and start earning a reliable extra income from options.
NO prior experience needed to master these 10 simple options trading rules. 
Enter your email below and receive access to this FREE guide...