Foreign central banks have been buying up the bonds that these two ETFs track like there is no tomorrow, driving up their prices and making them attractive buys. Investors who buy these ETFs today should see many months if not years of continued share price growth. 
Central banks can be investors' best friend. Why not profit by buying what central bankers have told the world they are buying? There are two ETFs sure to benefit from the billions of dollars spent by central banks' Quantitative Easing (QE) programs.
Central Bankers as "Mad Scientists"
Who knew that the world's central bankers were secretly "mad scientists"?
The latest of the world's billionaires to turn bearish – Lord Jacob Rothschild – put it this way: "central bankers [are] continuing what is surely the greatest experiment in monetary policy in the history of the world."
Rothschild is someone investors should pay attention to. His Rothschild Investment Trust is up over 2000% since inception in 1988.
While our Federal Reserve halted its QE program in 2013, the European Central Bank (ECB) and the Bank of Japan (BOJ) have continued to "experiment".
Their buying has led directly to an incredible $13.2 trillion worth of sovereign debt globally trading with a negative yield.
Just look at what the ECB alone has done lately with its monetary "bazooka". . . . .
The ECB "Bazooka"
Its purchases of government bonds have now surpassed €1 trillion. That is a lot of money. So much so that the ECB is starting to worry it will run out of sovereign bonds to buy. The BOJ also has the same problem.
So the ECB geniuses have decided to begin buying European corporate bonds. This bond buying program began in June (€20 billion bought so far) and its effects are already being felt.
There are now more than €623 billion worth of European corporate bonds that have a negative yield. That's over 30% of the entire European corporate bond market!
And just last week, two European corporate giants – Germany's Henkel (OTC: HENKY) and France's Sanofi (NYSE: SNY) – sold bonds at a negative yield. This was the first time that had ever happened, but investors stepped up to buy Henkel's two-year bond and Sanofi's 3.5 year bond both at a yield of minus 0.05%!
As the Wall Street Journal said, "The negative-rate experiment grows stranger by the day."
Institutions Under Pressure
The new realities of this negative interest rate world make life difficult for major financial institutions in Europe and Japan.
In simple term, major financial institutions globally – such as pension funds and insurance companies – need positive yields in order to meet their obligations.
But that is getting harder to do. The head of European rates research for Bank of America Merrill Lynch, Ralf Preusser, stated the situation bluntly to the Financial Times: "We are seeing the death of quality, positive-yielding assets."
The United States Is the Last Refuge
There is really only one major refuge left for yield-hungry investors: the U.S. bond market.
This may be hard to believe, but half of the positive-yielding sovereign debt not held by central banks is our Treasury bond market.
And now with corporate bond yields collapsing, many foreign institutions are turning their attention to  the U.S. corporate bond market.
Bloomberg reports that foreign ownership of U.S. corporate bonds now stands at a record high of 40%.
Here's why – U.S. corporate bonds make up only about 12% of all investment-grade debt outstanding worldwide, yet U.S. corporate bonds now account for about a third of all investment-grade yield income globally.
Two Top U.S. Bond ETFs to Buy
So how can the average U.S. retail investor benefit from what's happening overseas?
Simple. There are two ETFs perfectly positioned to gain from all the buying coming from foreign institutional investors.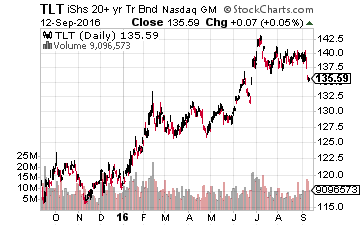 The first of these is the iShares Barclays 20+ Year Treasury Bond ETF (Nasdaq: TLT). This ETF is designed to track the investment results of an index composed of U.S. Treasury bonds with remaining maturities greater than 20 years.
Over 99% of its portfolio is invested in 20+year Treasury bonds, with an average maturity in excess of 26 years. It happens to be the most liquid of the long-term Treasury ETFs.
And it has a great long-term track record. Since inception, TLT has returned about 7.5% annually. The fund is having an exceptional year so far, up 15.5% year-to-date.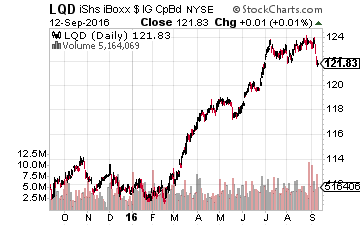 The second choice is the most liquid of U.S. corporate bond ETFs is the iShares iBoxx $ Investment Grade Corporate Bond ETF (NYSE: LQD). Its portfolio contains over 1,600 U.S. blue chip corporate bonds.
In July, it saw the fourth-highest inflows of any U.S.-traded ETF, $2.02 billion and now has over $33 billion in assets.
The fund has returned 8.2% year-to-date. That outpaced the gain from the S&P 500 index of 6.6%.
Other important data points include its expense ratio, which is a minuscule 0.15%, and its current yield of 3.12%. Its turnover ratio is a reasonable 13%.
Here is the key takeaway I want to leave investors:
Remember our Federal Reserve only controls short-term rates, not long-term rates. And U.S. long-term rates are increasingly being determined by overseas buyers, which are in turn strongly influenced by their central banks. In effect, U.S. long-term rates are being determined by the ECB and the BOJ, not the Fed.
With no end in sight to the current era of monetary experimentation, it means rates will remain lower for a lot longer than most expect. That will only benefit these two bond ETFs.
While lower rates will benefit the two ETFs above, it won't benefit your savings account. And if you're close to retirement or enjoying it currently, having a steady stream of livable income may seem out of reach with the current options available in the market today.
But it doesn't have to be that way. If you're interested in consistently finding dividend stocks with high current yields and safe dividend payments, you can join my community of readers who use a unique tool I have developed called the Monthly Dividend Paycheck Calendar.
We've been using it for a few years now to deliver a steady stream of monthly income for investors from safe, high-yield stocks. And unlike what the scare mongers out there offer, my Monthly Dividend Paycheck Calendar offers you a real solution whether you're just looking for extra income or trying to make up for lost time.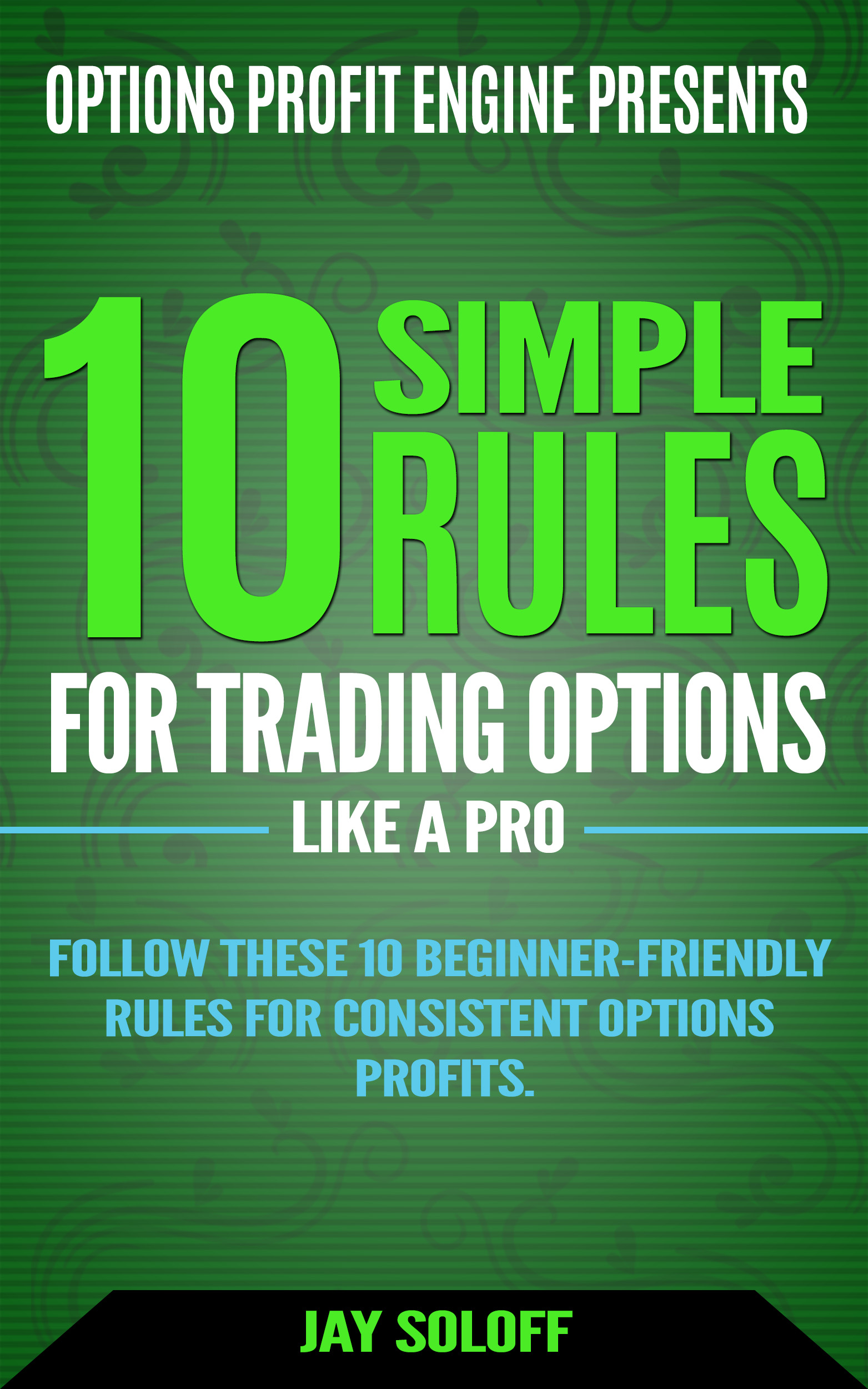 [FREE DOWNLOAD] 10 Simple Rules for Trading Options Like a Pro
Follow these 10 simple rules from 20-year professional options trading veteran, Jay Soloff and start earning a reliable extra income from options.
NO prior experience needed to master these 10 simple options trading rules. 
Enter your email below and receive access to this FREE guide...