Reading Time:
4
minutes
For me, the holy grail of income investing are those stocks that pay a decent current yield and have put programs in place to grow the dividend rate by a meaningful amount every year. And by growth I want 8% to 10% per year or higher. In the current market, the primary sector to find this type of returns is with energy master limited partnerships (MLPs). The great majority of MLP companies are involved in one or more functions of crude oil, natural gas or coal energy sources including production, gathering, processing and transport of carbon based energy products. The best of the MLP companies have growth programs in place that provide a very high degree of visibility of future dividend or distribution increases.
In the past few weeks, two IPOs have brought renewable energy companies into the market that are set up to provide dividend growth profiles similar to the MLPs. For the first time, investors can invest in wind and solar energy and have those energy sources produce dividend yields and visible future dividend growth.
Note: Publicly traded partnerships have units instead of shares and pay distributions, not dividends. If I use stocks, shares and dividends when discussing a partnership you should be aware that the terms are used in a general sense, and that there notable differences between investing in partnership units and common stock shares.
Before I cover each of the two new companies, I need to note that these stocks have hit the market with initial yields substantially lower than what I have typically seen for new MLPs. On one hand, this indicates there is a very high level of market interest in the combination of renewable energy and dividend growth. On the flip side, it is possible that at some point in the future these new companies will be compared with the yields available in the carbon energy space and share prices will adjust to more yield parity. Now on to the companies: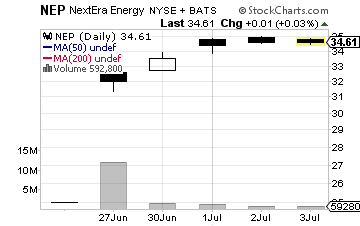 NextEra Energy Partners (NYSE: NEP) launched with a June 27 IPO as a spin-off from utility company NextEra Energy (NYSE: NEE). The IPO offering price was $25 per unit, and the units started trading on the exchange at about $33. NEP's initial energy portfolio consists of 990 Megawatts of wind and solar energy capacity on long term contracts for purchase of the produced electricity.
The NEP partnership is set up to mirror the typical MLP partnership agreement. NextEra Energy retains the general partner rights, limited partner units will earn a minimum distribution level, and incentive distribution payments will be paid to the general partner as the limited partner unit distributions reach certain levels. With this structure, NEE as general partner is highly incentivized to manage NEP so that distributions to investors steadily grow.
The initial distribution is set at $0.1875 per quarter or $0.75 per year. The minimum payout indicates a 2.2% yield at the current $34.65 unit price. In the prospectus, NextEra stated its goal is to grow the distribution rate by 12% to 15% annually for at least the next three years. If NEP follows the standard MLP practice, the distribution will be increased every quarter starting about second or third quarter after the IPO. Distribution growth requires the acquisition of revenue producing assets. As of the end of the first quarter of 2014, NextEra Energy owned 11.3 Gigawatts of contracted clean energy capacity and another 2.5 GW contracted but not yet completed. These assets can be transferred to NEP over time to allow the partnership to steadily increase distributions, almost automatically. With the amount of assets available for dropdown to NEP, I would not be surprised to see the distribution growth exceed the high end of the target range.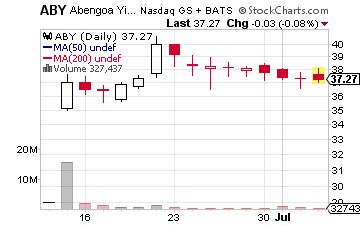 Abengoa Yield Plc (Nasdaq: ABY) IPO'd on June 13, sponsored by Spanish energy company Abengoa, S.A. ADR (Nasdaq: ABGB). The IPO price was $29 per share and trading opened at $37, close to the current share price. The prospectus gives this description of the company:
"A dividend growth-oriented company formed to serve as the primary vehicle through which Abengoa, S.A.will own, manage and acquire renewable energy, conventional power and electric transmission lines and other contracted revenue-generating assets, initially focused on North America (the United States and Mexico) and South America (Peru, Chile, Uruguay and Brazil), as well as Europe (Spain). In the future, we intend to expand this presence to selected countries in Africa and the Middle East."
The initial portfolio of assets consists of 71% renewable energy generation capacity, 10% conventional power generation, and 19% electricity transmission. 68% is in North America, 25% in South America and 7% in Europe. The renewable energy assets are two concentrating solar power plants in Arizona and California, each with a 280 MW capacity and a 50 MW wind farm in Uruguay. All of the assets are on long term contracts, ranging from 19 to 30 years.
The ABY dividend will initially be set at $0.2592 per share, or $1.04 per share annualized. This rate will be 90% of the initial expected cash flow. Cash flow will increase when the Mojave, CA solar power plant comes up to full capacity. Beyond that, Abengoa does not give specifics on future plans outside of a desire to acquire additional assets that fit into the portfolio. Based on the projected dividend, ABY has a current yield of 2.8%.
It's great to see renewable energy jumping into the dividend space that conventional energy has dominated for decades. It certainly gives us investors more options in terms of energy investments. If you're looking for high-yield investments, inside and out of the energy space, be sure to check out my new video that outlines exactly who we find them and make them a part of our profitable income portfolio. Click here for details.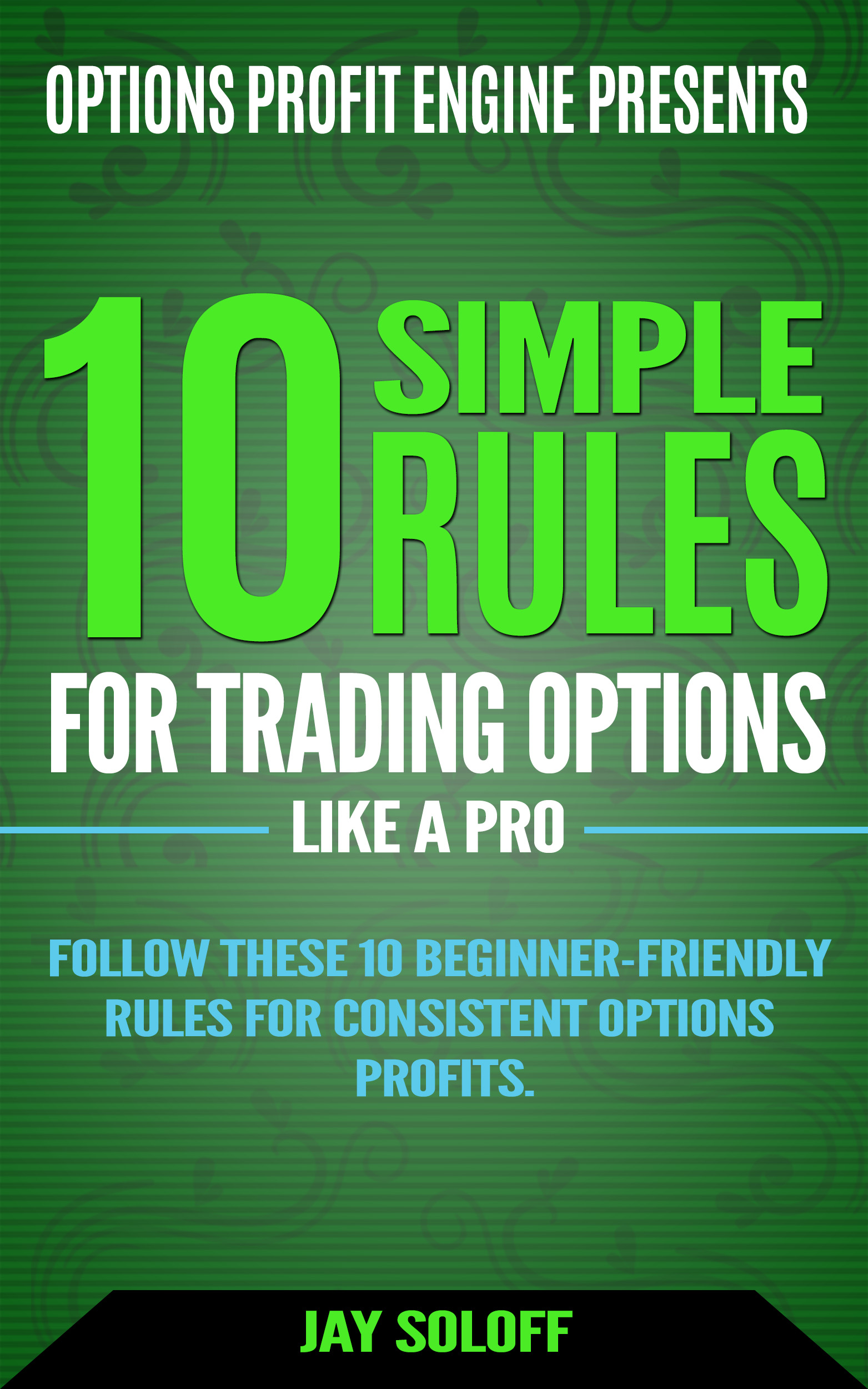 [FREE DOWNLOAD] 10 Simple Rules for Trading Options Like a Pro
Follow these 10 simple rules from 20-year professional options trading veteran, Jay Soloff and start earning a reliable extra income from options.
NO prior experience needed to master these 10 simple options trading rules. 
Enter your email below and receive access to this FREE guide...